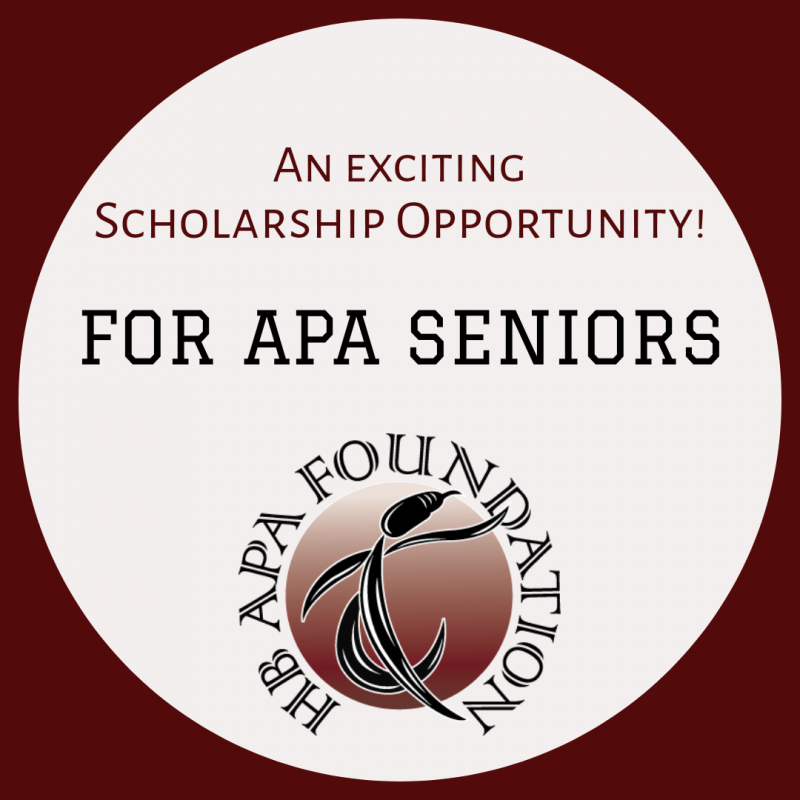 The HB APA Foundation will be granting scholarships to current APA seniors who plan to continue with their arts education. This scholarship is for ALL APA DISCIPLINES!
Eligible scholarships for APA seniors:
$1000 for students attending a 4-year college
$500 for students attending a 2-year college
FIND THE APPLICATION HERE: tinyurl.com/HBAPAF
All materials are due by WEDNESDAY, APRIL 24, 2019! Materials must be mailed to the address listed within the application (not the APA office) in a singular large envelope and postmarked no later than the due date, April 24th.