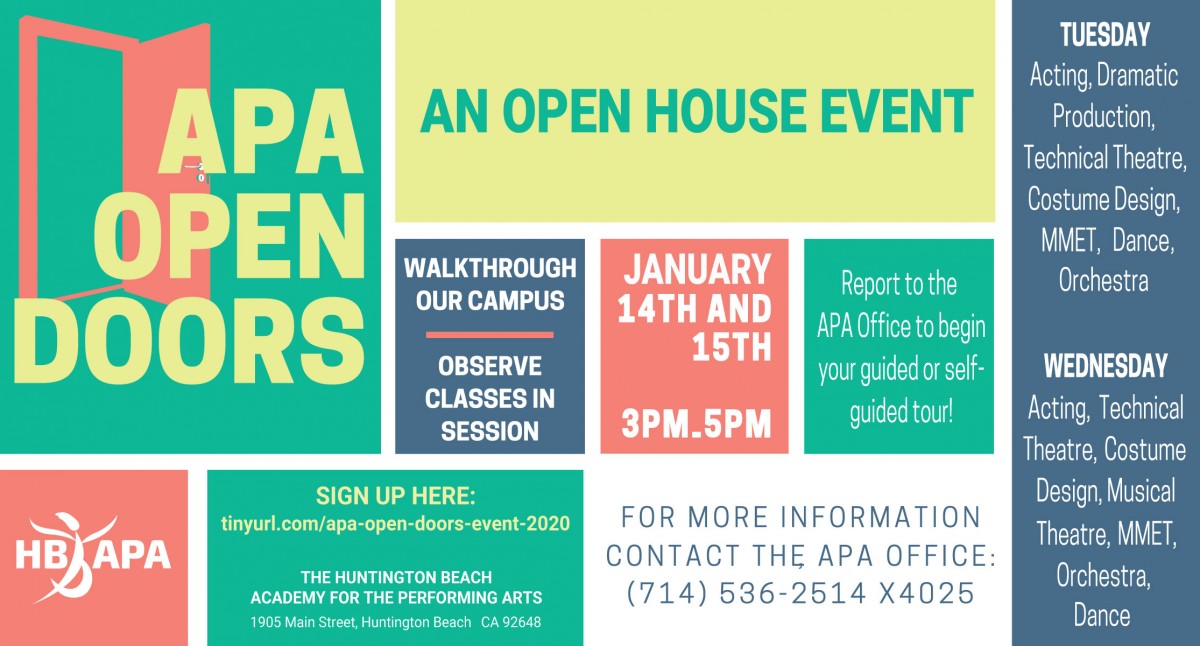 This January, APA is opening its doors to allow aspiring students a glimpse into our our inner workings. Visit classrooms in progress, tour our facilities, and engage in a dialogue with current APA students, parents, faculty, and staff. Come and see what our program is all about.
Our APA OPEN DOORS will take place on January 14 and 15, 2020, from 3:00-5:00 PM. To attend, just answer a few brief questions at tinyurl.com/apa-open-doors-event-2020.
We can't wait to meet you!