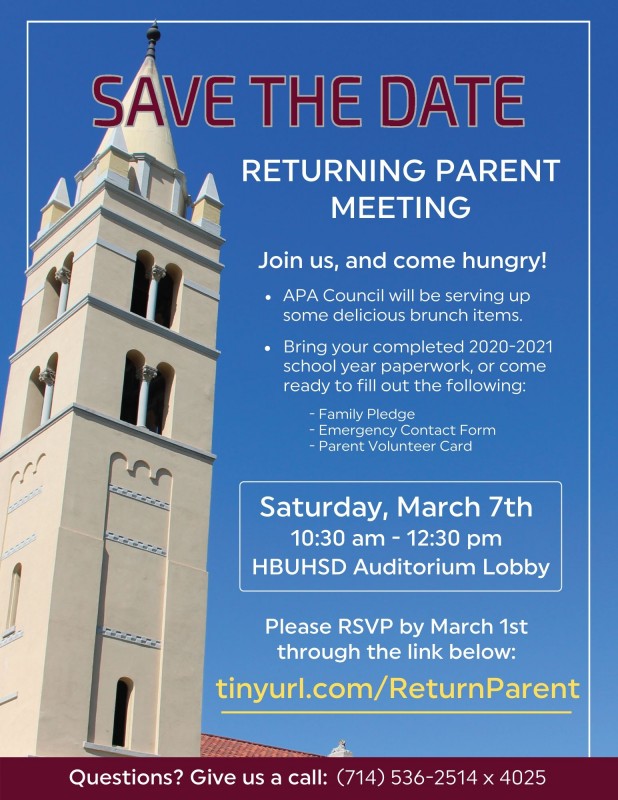 Calling All Returning APA Parents!
If you haven't yet, please pick up a 2020-2021 Returning Parent Packet from the APA Office as soon as possible.
Please remember to also turn in the blue-colored Acceptance Agreement Form for the 2020-2021 school year to the APA Office. This form was mailed out with the Middle of the Year Letter. Extra copies can be found in the APA office, so don't hesitate to turn this in! This form lets us know if your student will be returning to APA in the fall.
Lastly, make sure to RSVP to the Returning Parent Meeting ASAP. RSVP here: tinyurl.com/ReturnParent.
Thank you, amazing APA Parents and Guardians! We'll see you at the Returning Parent Meeting on March 7th!