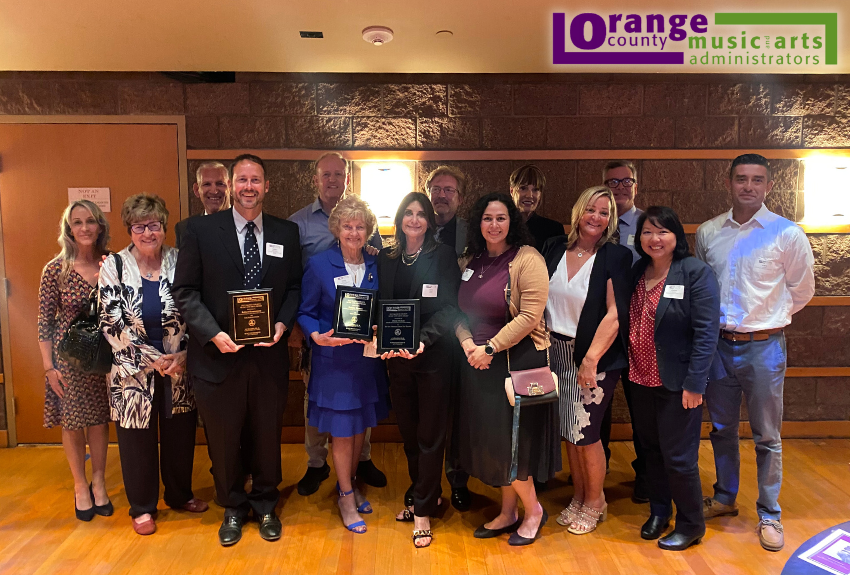 Congratulations to the outstanding arts educators, administrators, and advocates who were celebrated last night at the 2022 Orange County Arts Administrators Awards Ceremony!
APA's very own Diane Makas, APA Artistic Director, received the Jim Thomas Award for Theater. Congratulations, Ms. Makas!
APA also celebrates our HBUHSD arts champions: Dr. Bonnie Castrey, recipient of the Arts Advocate Award; Robert Zick, Arts in Special Education Award; and Dr. Robert Rasmussen, Arts Administrator Award.
We're so thankful for each and every one of you and what you've done for our arts students.