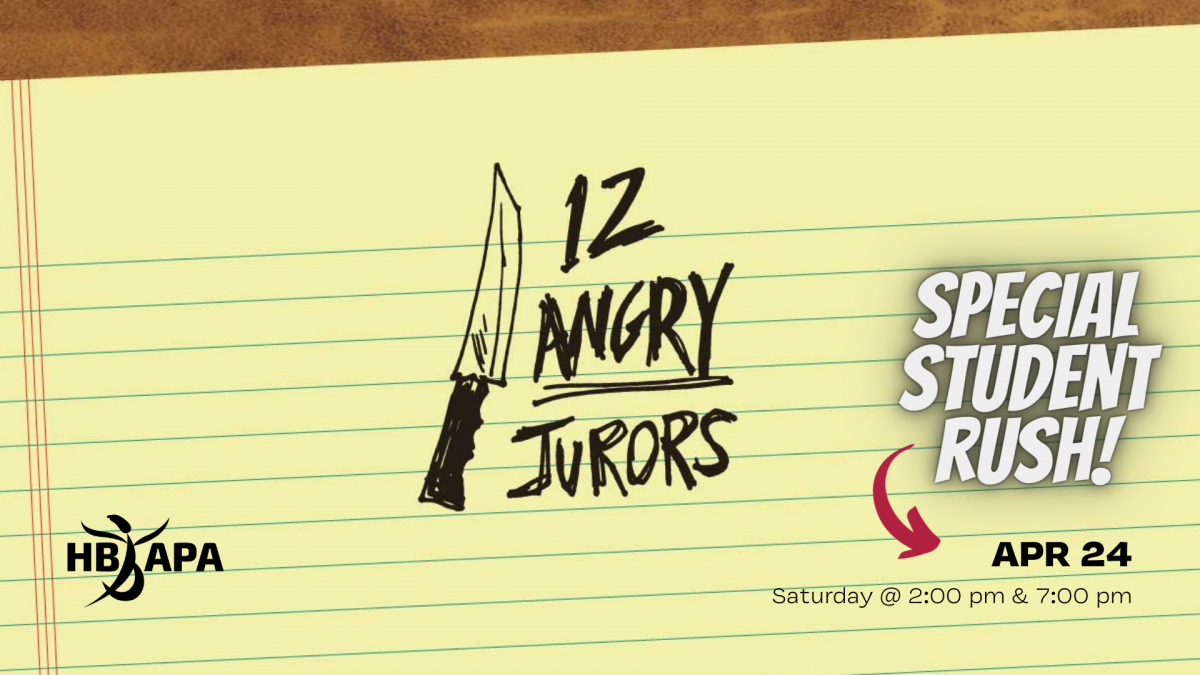 12 ANGRY JURORS - APA's Spring Play
We have some great news: STUDENT RUSH TICKETS ARE AVAILABLE BEGINNING TODAY!
SPECIAL STUDENT RUSH TICKETS ON THESE SHOW DATES:
Sat 4/24 @ 2pm
Sat 4/24 @ 7pm
** $5 TICKETS! **
Valid with high school ID
Payment by CASH or CHECK ONLY, please!
ORDER TICKETS HERE: hbapa.online/12-angry-ticket-form