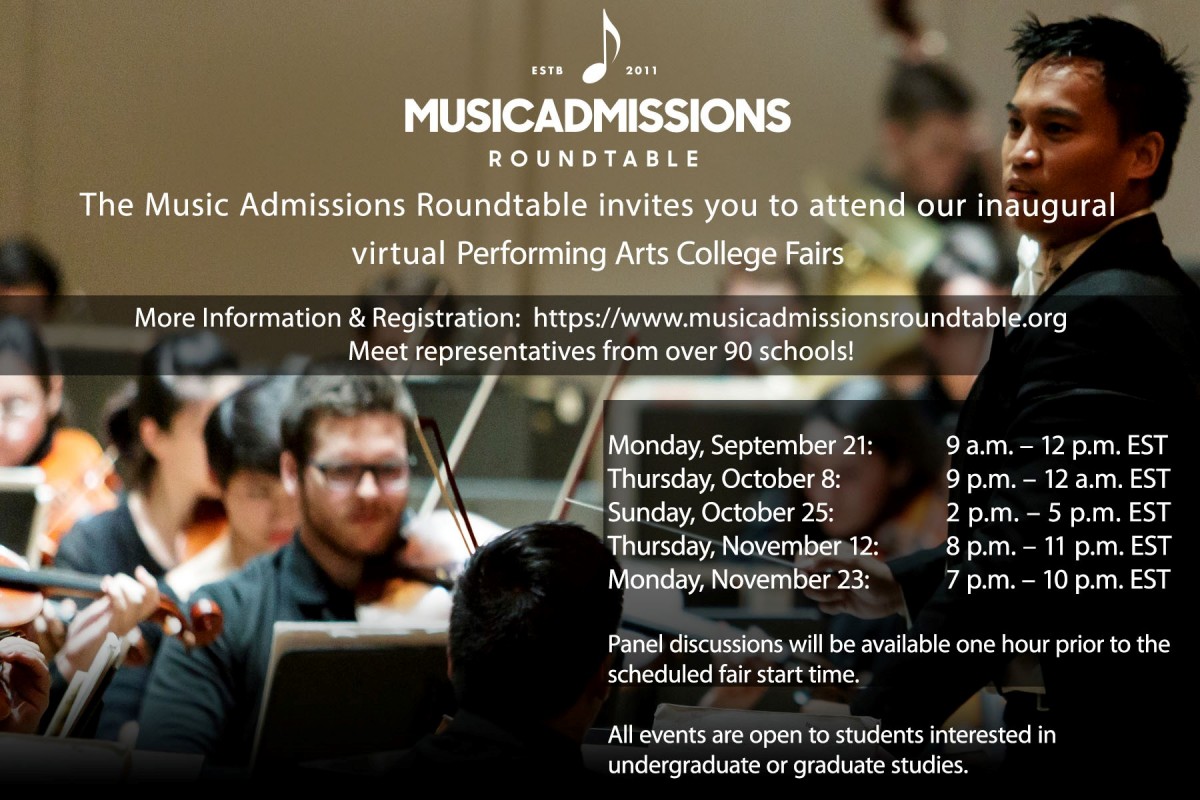 CALLING ALL APA SENIORS!
The National Performing Arts College Fairs presented by the Music Admissions Roundtable is a series of five virtual college fairs (beginning on September 21) open to any prospective undergraduate student.
The fairs will be hosted virtually via Zoom on five different dates and times. Registration is required to connect with schools but it's for students to attend!
Below are the five virtual fair dates:
Monday, September 21 | 9am – 12pm EST
Thursday, October 8 | 9pm – 12pm EST
Sunday, October 25 | 2pm – 5pm EST
Thursday, November 12 | 8pm – 11pm EST
Monday, November 23 | 7pm – 10pm EST

OTHER RESOURCES: