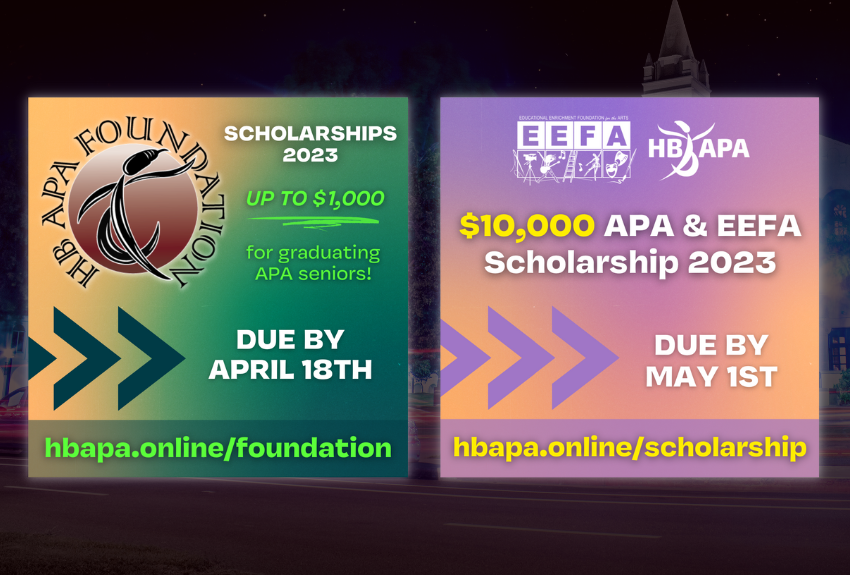 HB APA Foundation Scholarships
Students pursuing their arts education after graduation can earn up to $1,000 from the HB APA Foundation.

Due by Tuesday, April 18th
Apply now!
$10,000 APA & EEFA Scholarship
One graduating APA senior will earn $10,000 towards their arts education or career.

Due by Monday, May 1st
Apply now!