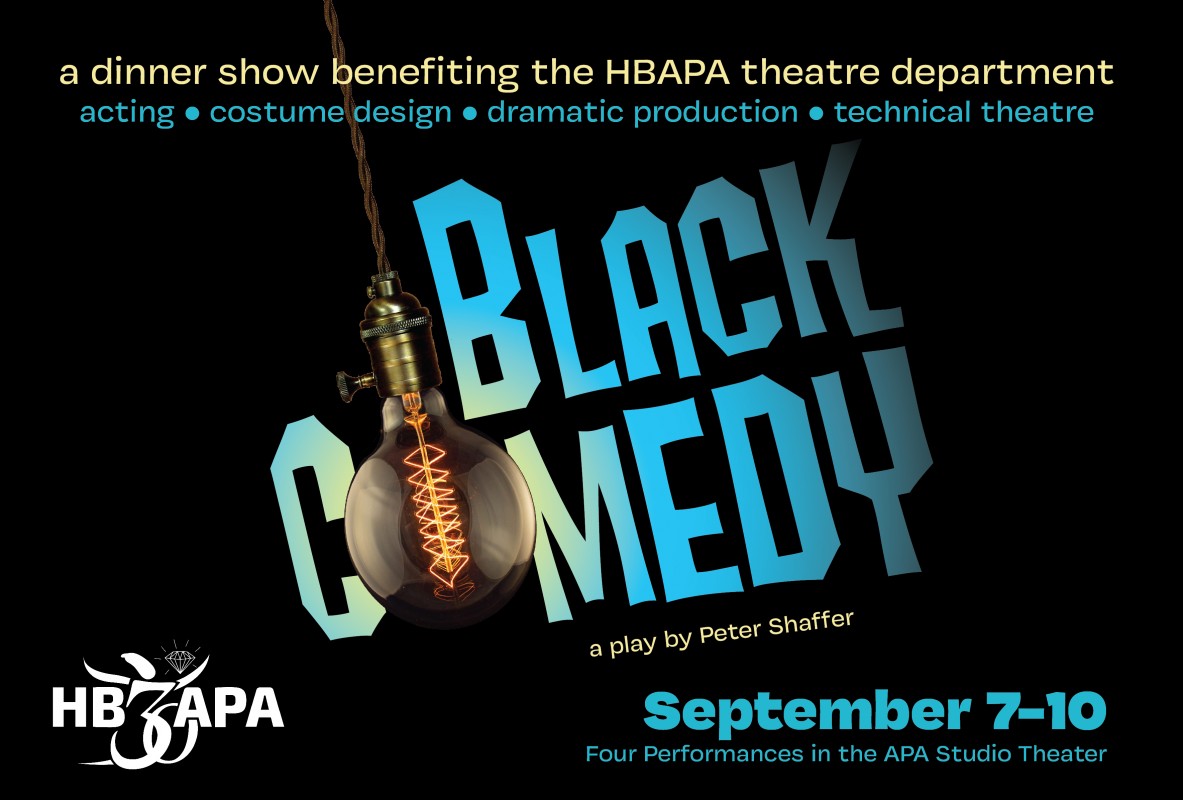 What are you doing for dinner this weekend?
Support the APA Theatre Department - eat dinner at the show!
BLACK COMEDY
SEP 7-10
Thursday, Friday, Saturday 6pm Dinner, 7pm Show Sunday 1pm Dinner, 2pm Show
Benefiting the HBAPA Theatre Department
In 2013, APA produced its first-ever Summer Dinner Theatre production, Black Comedy, by Peter Shaffer. Ten years later this hilarious farce is back and better than ever. Black Comedy depicts a sculptor and his fiancee, who have "borrowed" expensive furniture from the next-door neighbor's flat to impress an art collector. Suddenly the power goes out, the neighbor returns early, unexpected guests arrive with mistaken identities, and matters spiral into hysterical chaos.
Presented through special arrangement with Concord Theatricals
Tickets? hbapa.org/see