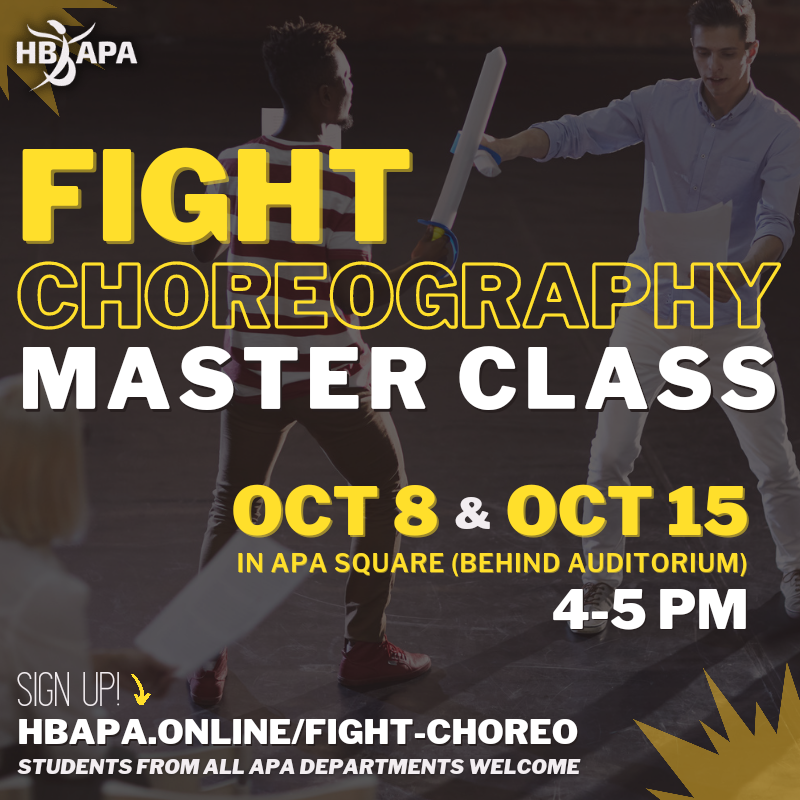 TODAY, open to ALL APA students: sharpen your stage fighting skills with this master class hosted by APA Acting faculty and an extra special guest!
Students from all APA departments are welcome - simply add your name to the list at hbapa.online/fight-choreo.
Catch this class after the Big/Little reveal, behind the X building!