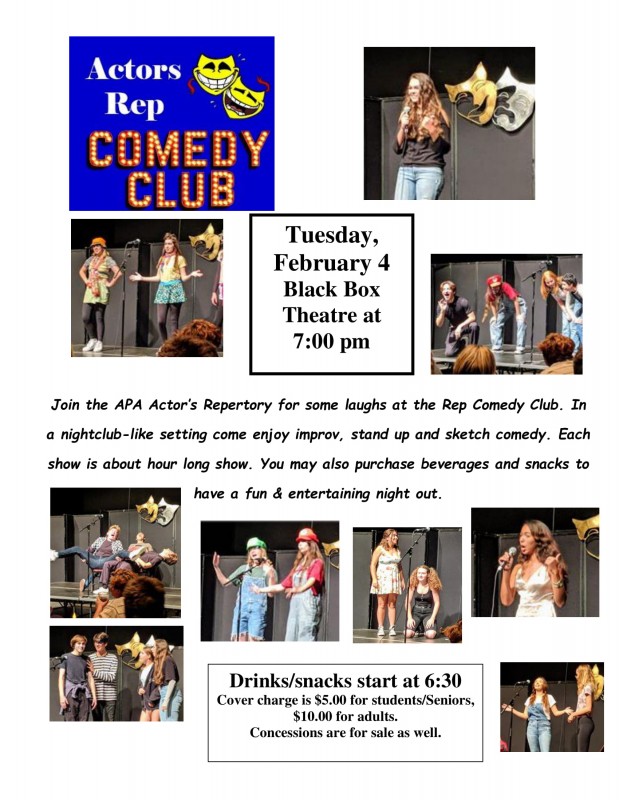 ACTOR'S REP COMEDY CLUB
Tuesday, February 4th | 7:00 PM | APA Studio Theater (Black Box)
Drinks + snacks begin at 6:30 PM
Join the APA Actor's Repertory for some laughs at the Rep Comedy Club. In a nightclub-like setting come enjoy improv, stand up and sketch comedy. Each show is about hour long show. You may also purchase beverages and snacks to have a fun and entertaining night out.
Tickets are $5.00 for students/seniors + $10.00 for adults.