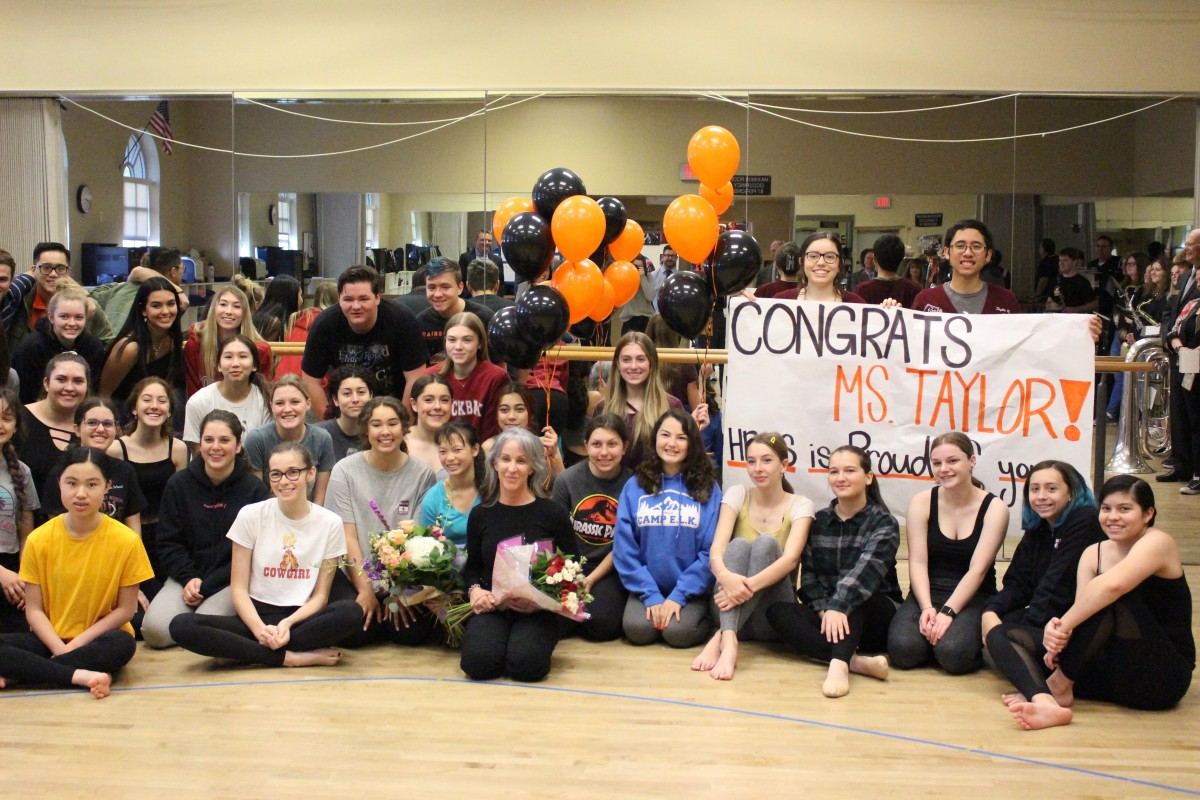 APA instructor Andrea Taylor has been named as "Teacher of the Year" by the Huntington Beach Union High School District. Ms. Taylor was one of two teachers selected district-wide, and was greeted this morning by district board members and employees, HBHS staff, and our APA Student Council and Orchestra instrumentalists.
A native of Huntington Beach and graduate of Fountain Valley High School, Ms. Taylor has been teaching students in the community for over 15 years. She currently serves as APA Dance Department Co-Chair, and instructs the Academy's Dance Tech I and Jazz Tech classes, as well as Jazz and Commercial Dance Ensembles.
Ms. Taylor is the Visual and Performing Arts Facilitator for the Huntington Beach Union High School District, and recently co-founded the HB APA Dance Company, which helps dance students create resumes, build artistic websites, compile headshots, and perform in professional venues outside of school settings. Ms. Taylor holds a Bachelor of Fine Arts in Dance Performance and Choreography from the California Institute of the Arts, and a Master of Fine Arts in Dance Performance from UCLA. She was selected by the Allied Arts Board for the "Outstanding Arts Achievement Award" in Education last year.
Congratulations, Mr. Taylor!