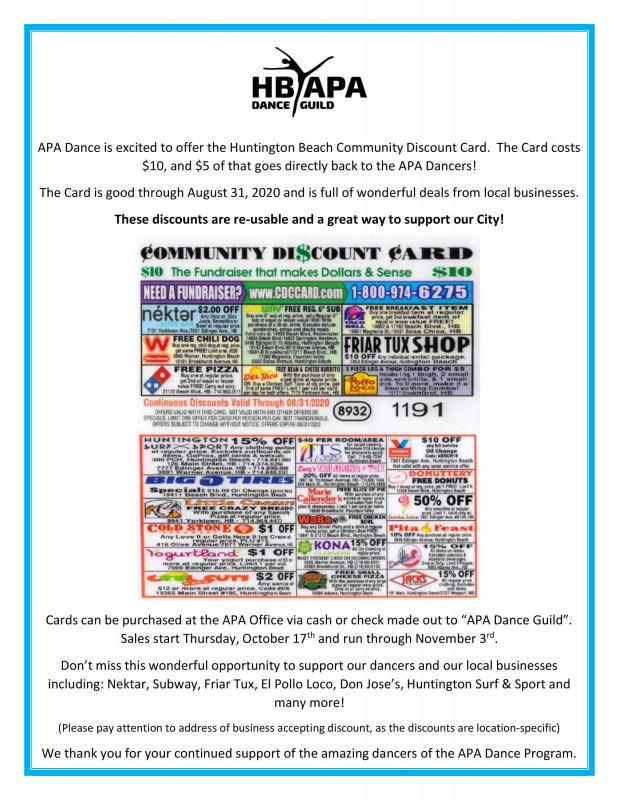 APA Dance is excited to offer the Huntington Beach Community Discount Card! The Card costs $10, and $5 of that goes directly back to the APA Dancers!
The Card is good through August 31, 2020 and is full of wonderful deals from local businesses. These discounts are re-usable and a great way to support our City!
Cards can be purchased at the APA Office via cash or check made out to "APA Dance Guild."
Sales run through November 3rd!