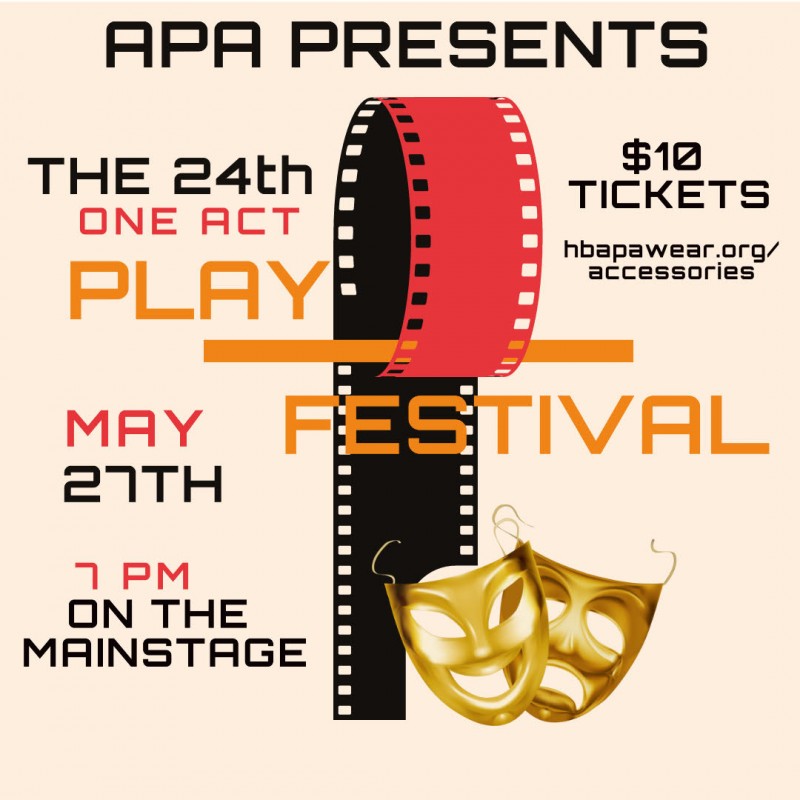 It's almost time for the 24th annual ONE ACT PLAY FESTIVAL featuring creative works from APA's Dramatic Production department!
Each play is APA student-written, APA student-directed, and APA student-acted - Plus, they'll tell their tales in a single act!
Catch it on May 27th at 7:00pm LIVE in the HBUHSD Auditorium. Tickets are $10, and are available at https://www.hbapawear.org/accessories/watch-apa-oneacts.