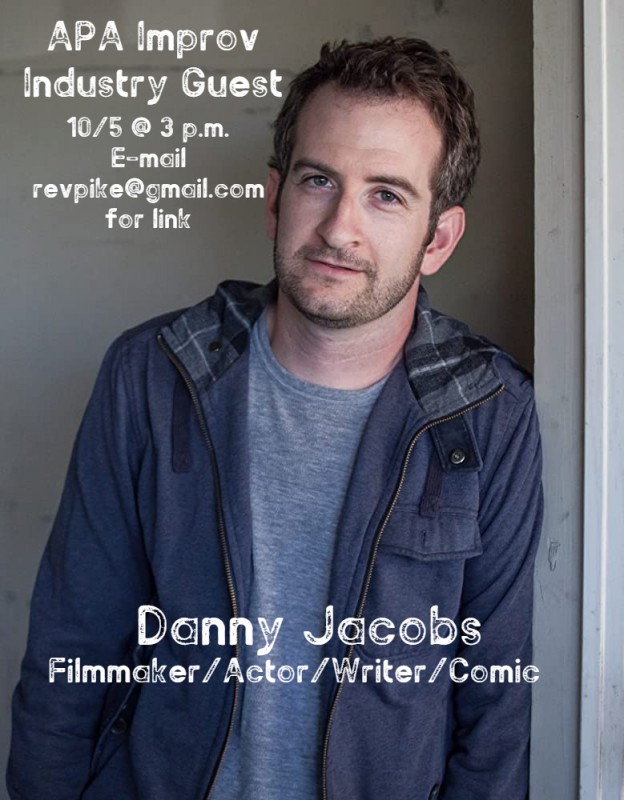 It's time for another week of special industry guests at APA Improv: APA's amazing weekly master class that teaches improvisational comedy!
Today, APA Improv instructor James Pike will be inviting Danny Jacobs to the class. Jacobs is a filmmaker, writer, actor, and comic, and definitely knows his way around the 'biz!
Catch Mr. Pike and Danny Jacobs at APA Improv comedy TODAY (10/5) at 3:00 PM via hbapa.online/improv-2020.