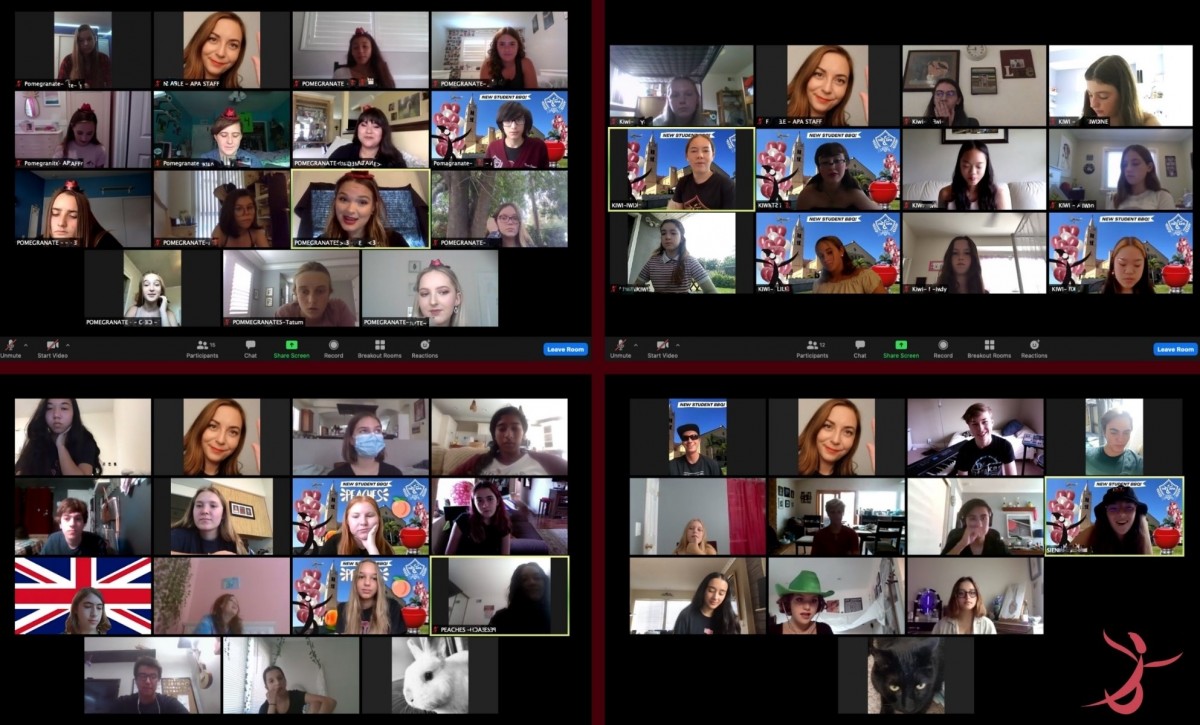 This past Friday, the Huntington Beach Academy for the Performing Arts (HB APA) held its first event of the APA school year: the 2020 New Student (Virtual) BBQ.
This year, APA's New Student BBQ was conducted entirely online, with APA Student Council members leading this fun, introductory event for nearly 200 students through online video communications.
Planning for the event was happening all summer long, with APA Student Council crafting care packages for each new APA student. As per APA tradition, new students were broken into fruit-themed groups based on their APA major. APA Student Council members from each APA department oversaw these student fruit groups and put together a personalized grab bag for every new student in their care.
During the virtual BBQ event, students met other new APA students, participated in icebreakers and raffles, and were introduced to the APA Student Council Executive Board. Students were also taken on a virtual tour of the APA classrooms and HBHS campus, and watched the opening numbers of the past two APA Academy Awards ceremonies.
Students additionally learned how to sign up for APA's Big/Little Program, which teams new APA students up with older, experienced APA students as a means of providing guidance and support throughout the school year.
This New Student BBQ has made APA history, as it was APA's first-ever virtual BBQ event. APA Student Council members worked tirelessly throughout the summer to ensure that all new APA students felt welcome, informed, and excited for the coming school year.
We thank you, APA Student Council, for your hard work and dedication. And to our new APA students: Welcome! We can't wait for our APA school year to begin.