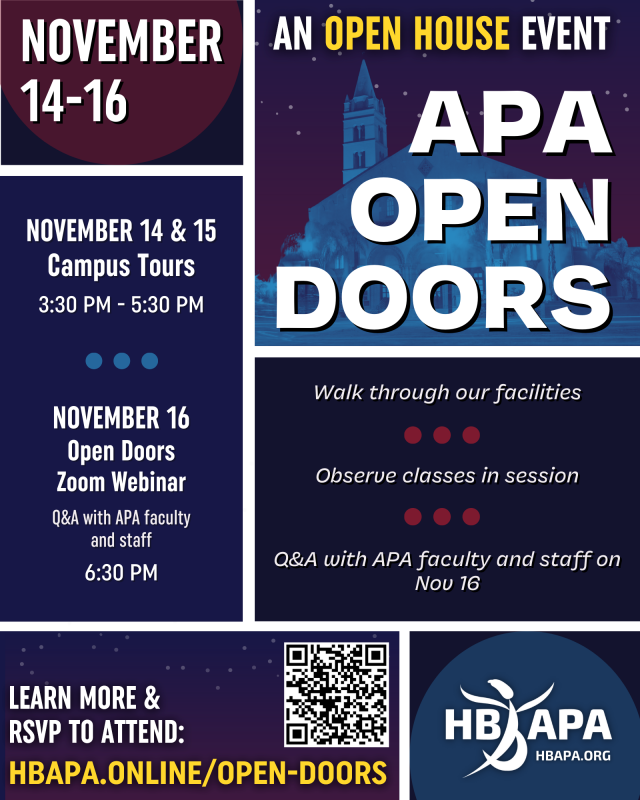 Get an inside look at Orange County's best-kept secret — the Huntington Beach Academy for the Performing Arts (HB APA). Prospective students are invited to learn more about this celebrated high school arts program on November 14th-16th: with two days of campus tours, followed by a webinar with HB APA faculty and staff.
Register to Attend: hbapa.online/open-doors
CAMPUS TOURS: November 14th & 15th from 3:30pm-5:30pm
Tour HB APA classrooms on the Huntington Beach High School campus. Walk through our state-of-the-art facilities and observe APA classes in session. By appointment through the link above only.
ZOOM WEBINAR: November 16th at 6:30pm
Learn more about our program with an informational Zoom webinar, including an interactive Q&A with HB APA faculty and staff.