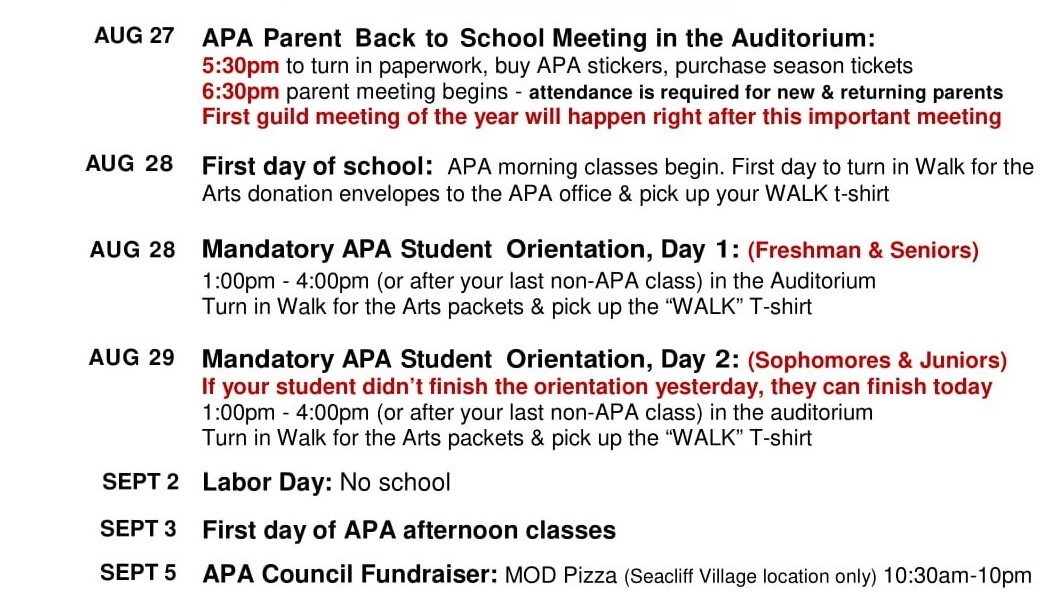 The APA Parent Back to School Meeting is TUESDAY (8/27) in the HBUHSD Auditorium!
Attendance is required for both new and returning APA parents/guardians, as this is an important informational meeting. The first APA Guild Meetings of the year will immediately follow!
5:30 PM - APA paperwork check (turn in anything you may be missing), pick up the 2019-2020 APA Calendar and Season Brochure, buy APA stickers, purchase season tickets
6:30 PM - Meeting begins (we'll keep it quick so you can get to your Guilds!)
See you then!