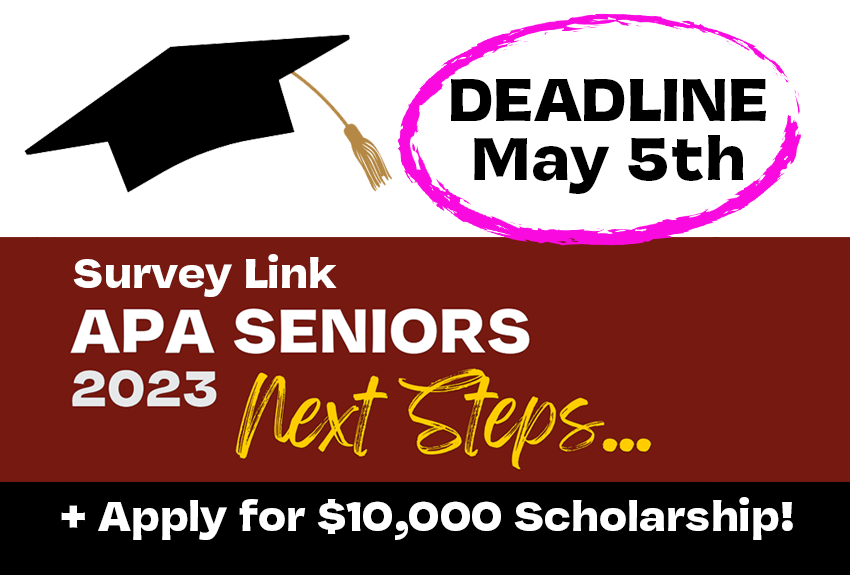 APA SENIORS, we want to know what you are doing after high school. This includes going to college, a trade school, gap year, etc.
Please complete this survey.

Due by Friday, May 5TH EXTENDED DEADLINE
Survey Link
$10,000 APA & EEFA Scholarship
One graduating APA senior will earn $10,000 towards their arts education or career.

Due by Monday, May 1st
Apply now!