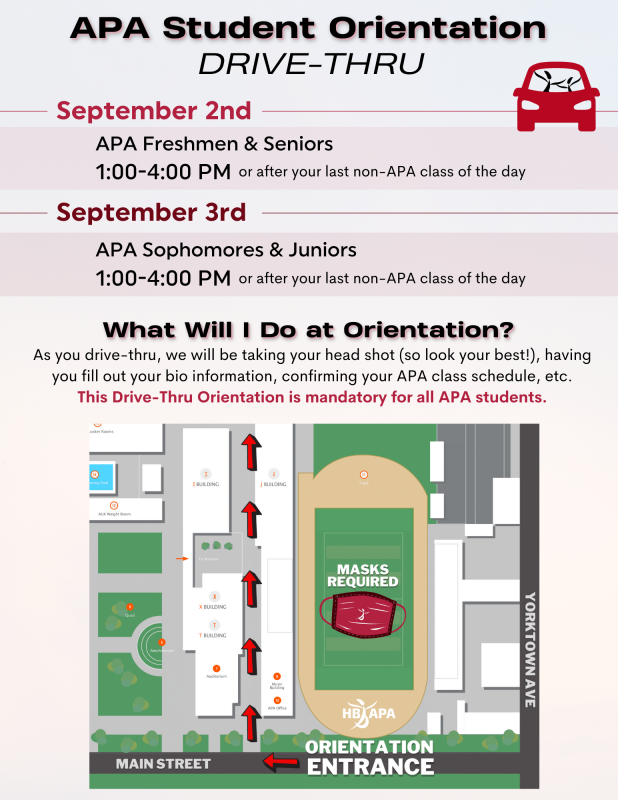 CALLING ALL APA STUDENTS!
APA Orientation Drive-Thru will be NEXT WEEK, September 2 & 3 (depending on your grade level), and is mandatory for ALL APA students!
Drive-thru the APA Orientation stations on the HBHS campus anytime from 1:00-4:00 PM (or after your last non-APA class of the day), and familiarize yourself with this APA school year.
You'll be filling out bios, taking your APA head shots (so look your best!), confirming your APA classes, along with other important beginning-of-the-year business.

We can't wait to see you then!