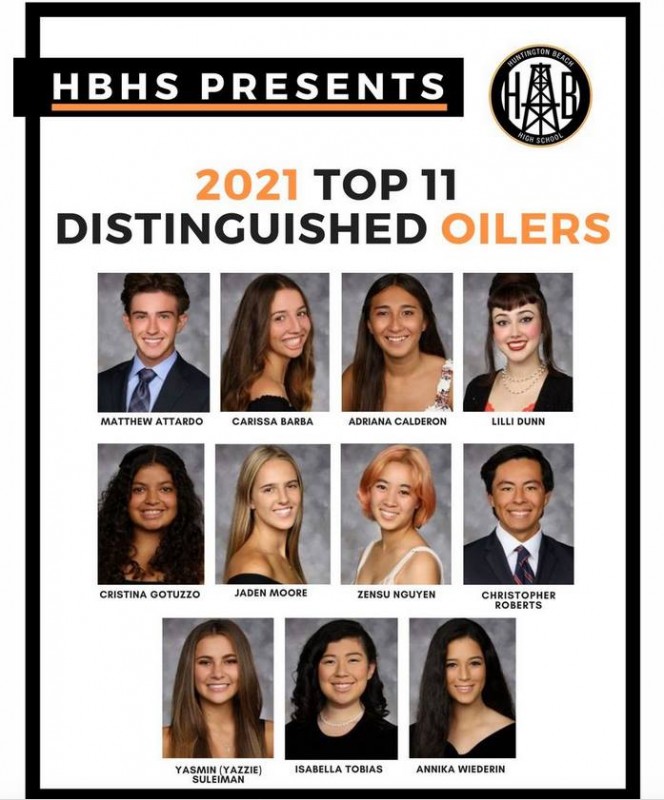 Each year, Huntington Beach High School recognizes its hardworking students with the Distinguished Oiler Ceremony. The process of earning the distinction of Distinguished Oiler is not only an act of personal commitment, but one of pride, and is a testament to the hard work these students put in on a daily basis.
This year, APA is proud to announce that three of the top 11 Distinguished Oilers are among our ranks!
Three APA students from three different APA departments have been recognized - each representing the eclectic talent and dedication to academic achievement that our students are known for.
Please join us in congratulating the three APA students that have been recognized as Top Distinguished Oilers:
Lilli Dunn - Dance
Zensu Nguyen - Dramatic Production
Christopher Roberts - MMET: Pop Music