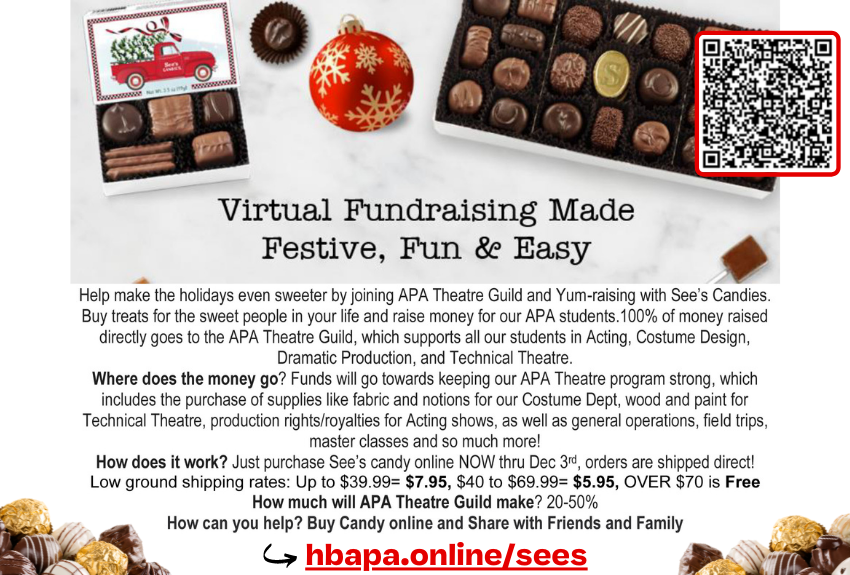 It's almost time for APA Theatre Guild's SEE'S CANDY fundraiser!
The holidays are just around the corner, and we're thinking about See's Candy! Benefit APA Theatre Guild by purchasing all your sweet winter treats from November 18-December 3!
Use the following link to make your purchases: https://bit.ly/30nXKfo.
All money raised will benefit APA Theatre Guild (which supports our students in Acting, Costume Design, Dramatic Production, and Technical Theatre).