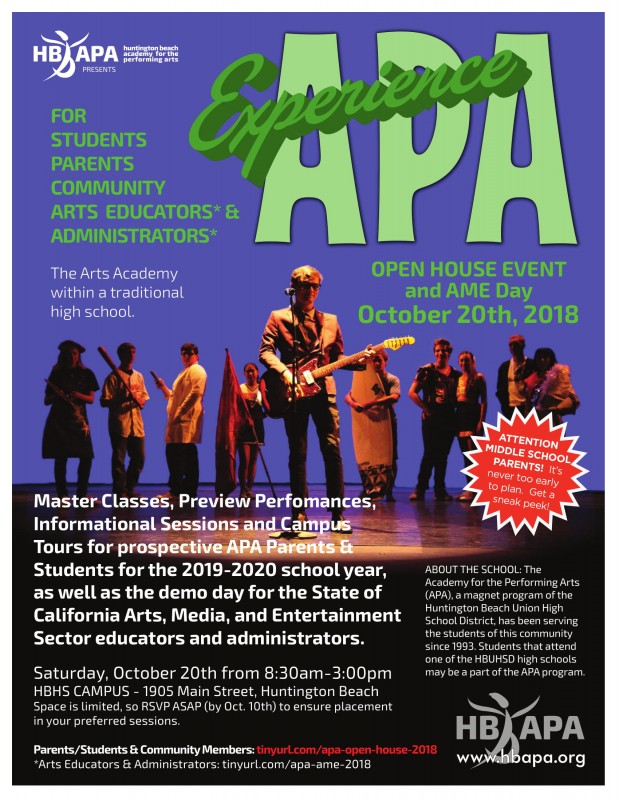 Register here: tinyurl.com/apa-open-house-2018
APA's annual Open House is on Saturday, October 20th, from 8:30 a.m. - 3:00 p.m.
The Open House offers fresh information on the program for students, parents, educators, and administrators alike! The event offers master classes, campus tours, informational panels, and previews of performances: most notably a "teaser" of the program's upcoming production of "Mary Poppins."
Come speak with local vendors and experience some of Orange County's finest food trucks while learning all you can about APA! All prospective 2019-2020 students and parents are welcome to attend.