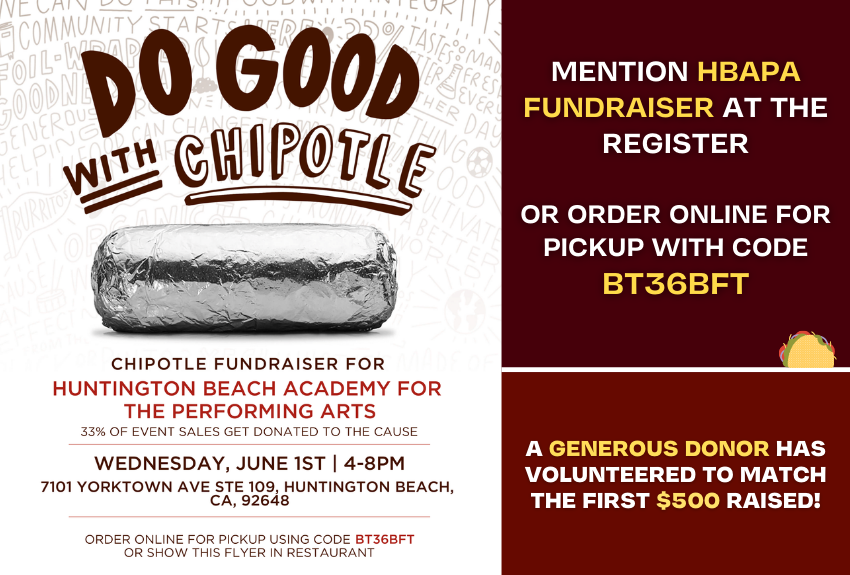 It's APA's final fundraiser of the year!
Wednesday, June 1st at CHIPOTLE from 4-8pm in Seacliff Center (7101 Yorktown Ave, HB).
Mention APA FUNDRAISER when you order, or use promo code BT36BFT to order pickup - then, APA gets 33% back!
This fundraiser is also a MATCHING FUNDS event! A generous donor has volunteered to match the first $500 raised, so come out Weds, 6/1 and get your burrito on for APA!