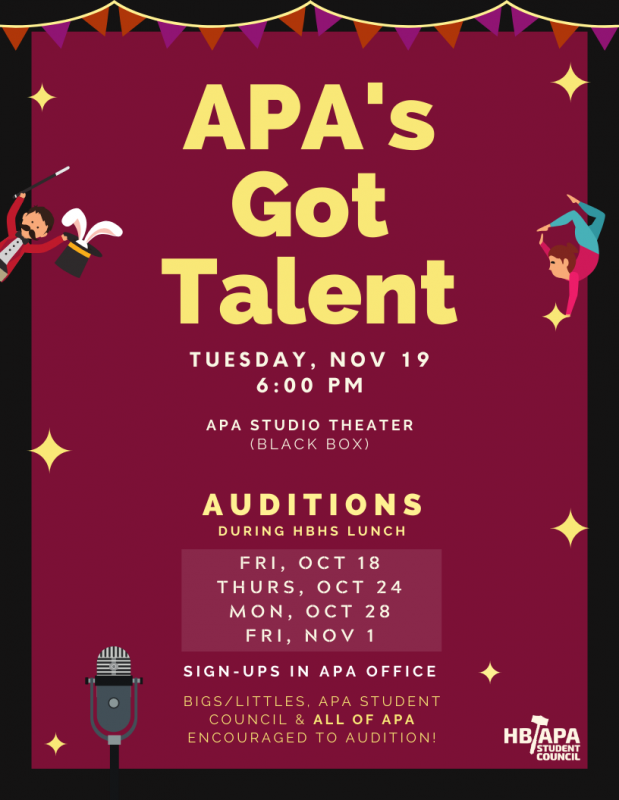 Hey, APA Students!
Do you have talent? Well of course you do! But do you have a special, unusual talent that differs from your APA major?
Can you juggle? Paint with your eyes closed? Recite the Gettysburg Address in Pig Latin? Flamenco dance?
Whatever your talent may be, bring it to the APA's Got Talent auditions!
3 chances for ALL APA STUDENTS to audition:
FRIDAY, OCT 18
THURSDAY, OCT 24
MONDAY, OCT 28
FRIDAY, NOV 1

** All auditions during HBHS lunch **
Those selected will perform their talents at the APA'S GOT TALENT show on Tuesday, November 19 in the APA Studio Theater (Black Box)!