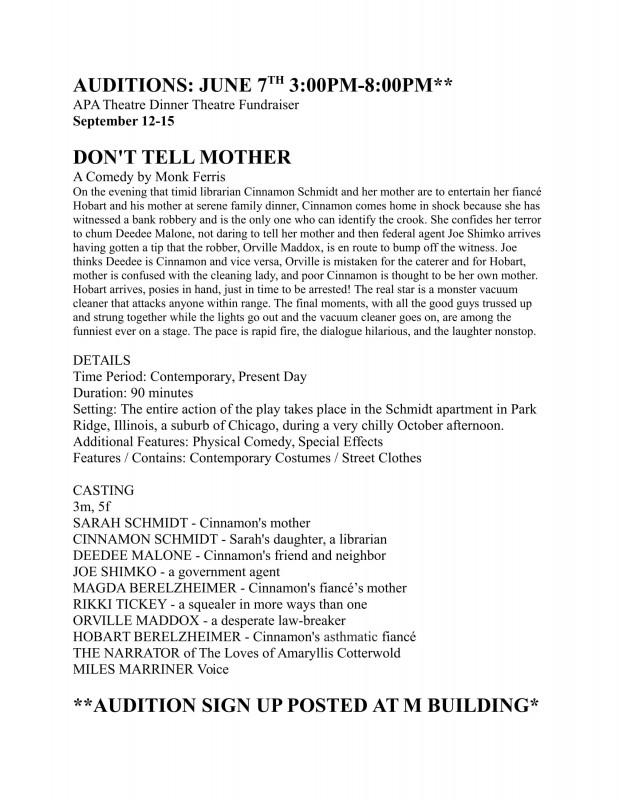 Auditions for the 2019 APA Dinner Theater Fundraiser Don't Tell Mother are Friday, June 7, from 3-8 PM!
Audition sign-up will be posted at the M Building!
Don't Tell Mother - a comedy!
Runs from September 12-15 in the APA Studio Theater (Black Box).
It's the annual APA Theatre Fundraiser and first show of the 2019-2020 APA school year!