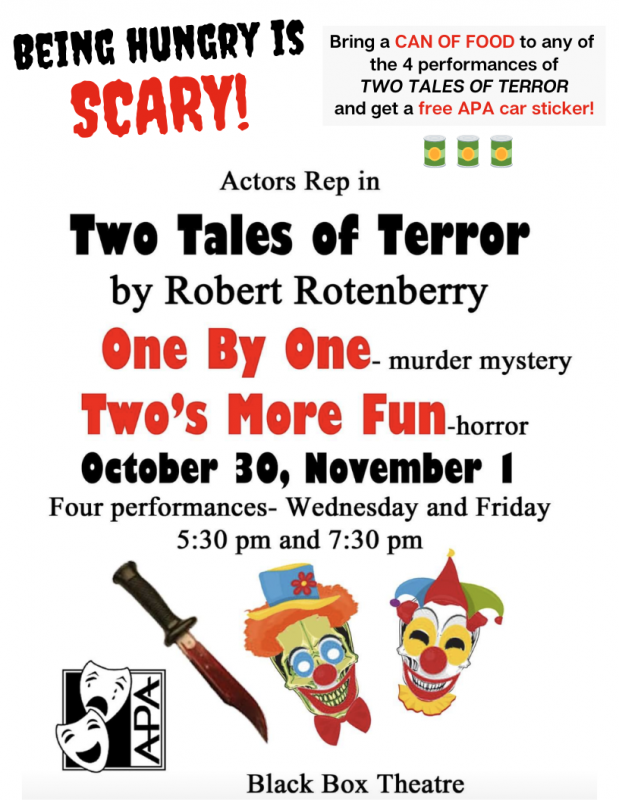 APA is pairing up with the Huntington Beach Union High School District to help with this year's OC Food Bank canned food drive!
Bring in non-perishable foods to APA's TWO TALES OF TERROR and receive a free APA car sticker!
Get your TWO TALES OF TERROR tickets in the APA Office or at the door!