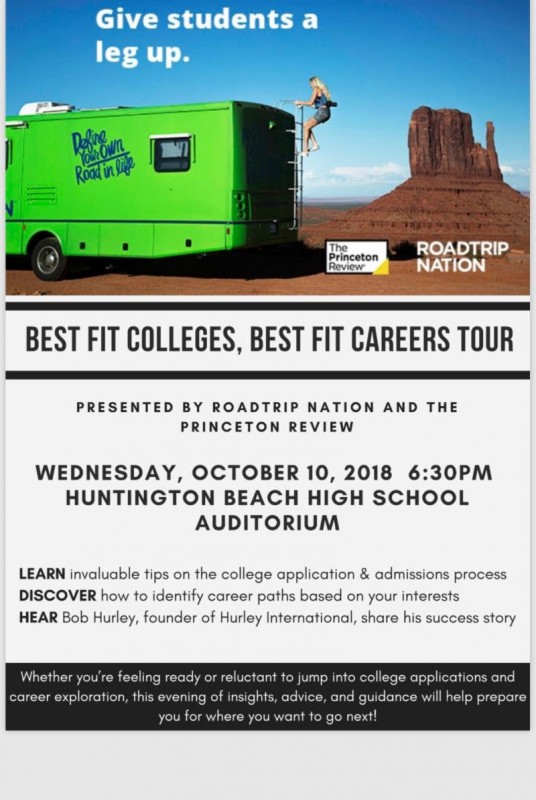 Join us in welcoming Roadtrip Nation, The Princeton Review, and Bob Hurley (founder of Hurley International) to the APA HBHS campus for the Best Fit Colleges, Best Fit Careers Tour!
Whether you're feeling ready or reluctant to jump into college applications and career exploration, this evening of insights, advice, and guidance will help prepare you for where you want to go next.
Here's what you can expect from the hour-long event:
Invaluable advice on the college application and admissions process from The Princeton Review
Tips for creating a career path based on your interests
An interview with Bob Hurley, founder of Hurley International, about how he found his best fit college and career
A tour of a green RV from Roadtrip Nation's public television show!
We hope to see you there, and don't miss out on the FOOD TRUCKS too!
GO APA & GO OILERS!