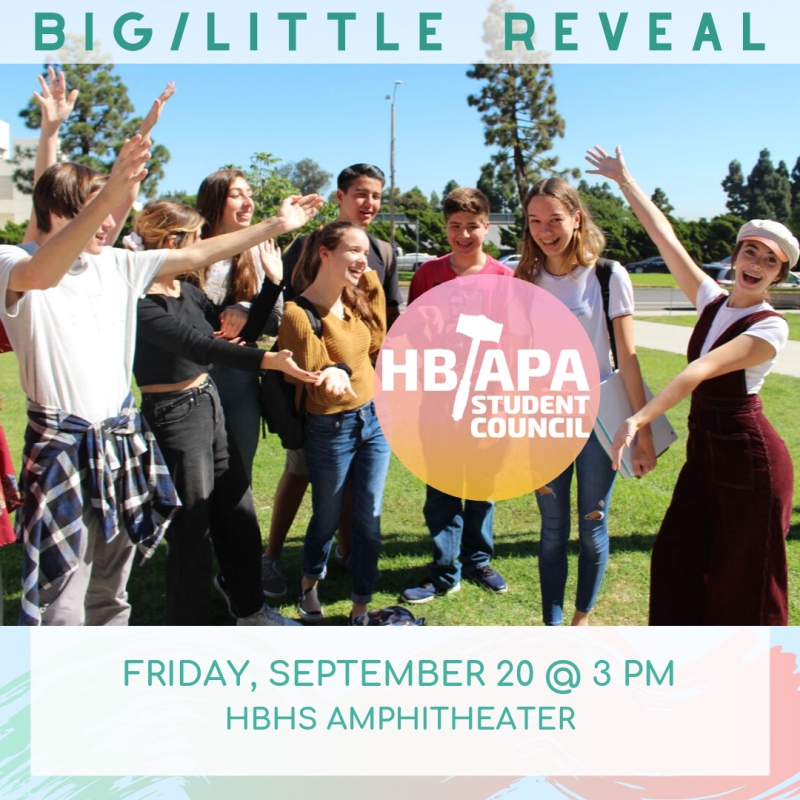 It's the BIG REVEAL for APA Student Council's Big/Little Program!
September 20 @ 3 PM in the HBHS Amphitheater.
Don't know if you're a Little? Not sure if you're a Big? Check out the complete list here:
https://tinyurl.com/big-little-2019-2020

If you didn't sign up to be a part of this fun program, there will be 2nd-chance-sign-ups in November. STAY POSTED!