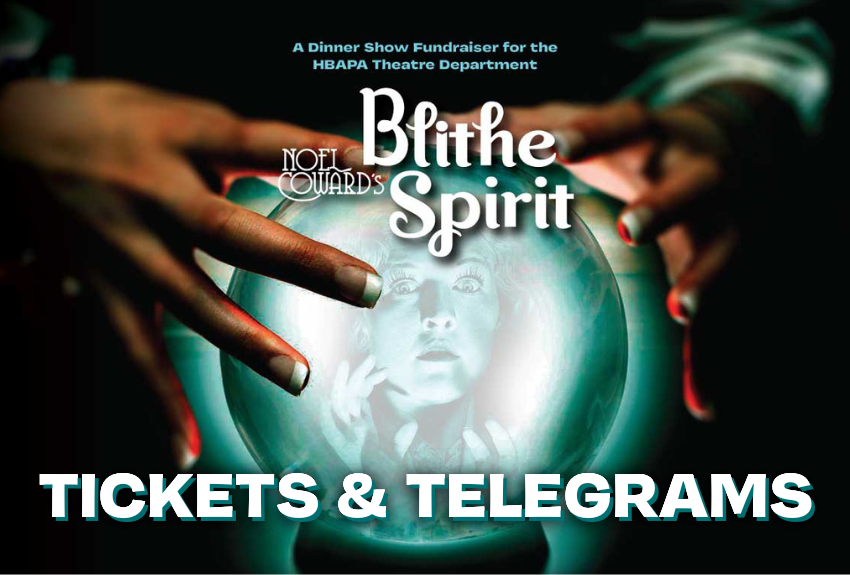 APA's first show of the year, Blithe Spirit, begins tomorrow and runs through Sep 11. This is the biggest annual fundraiser for APA Theatre Guild (which includes Acting, Dramatic Production, Technical Theatre and Costume Design) and it's all beginning TOMORROW!
If you've never attended this event, the dinner theater experience is unique to APA; it's a fun evening out with live music by MMET, student wait service by our enthusiastic APA Student Council members, a tasty catered dinner by Love at First Bite Catering, a hilarious show by our APA Actors, and of course a beautiful set and costumes by our APA Tech and Costume students who make the magic happen behind the scenes!
See links below to buy tickets ($40 includes dinner and the show…sorry, no student price for this show since it's a fundraiser!). You can also purchase cute telegram gifts for your friends working in this performance.
TO PURCHASE TICKETS OR TELEGRAM GIFTS: hbapawear.org/accessories
We hope to see you at the show!