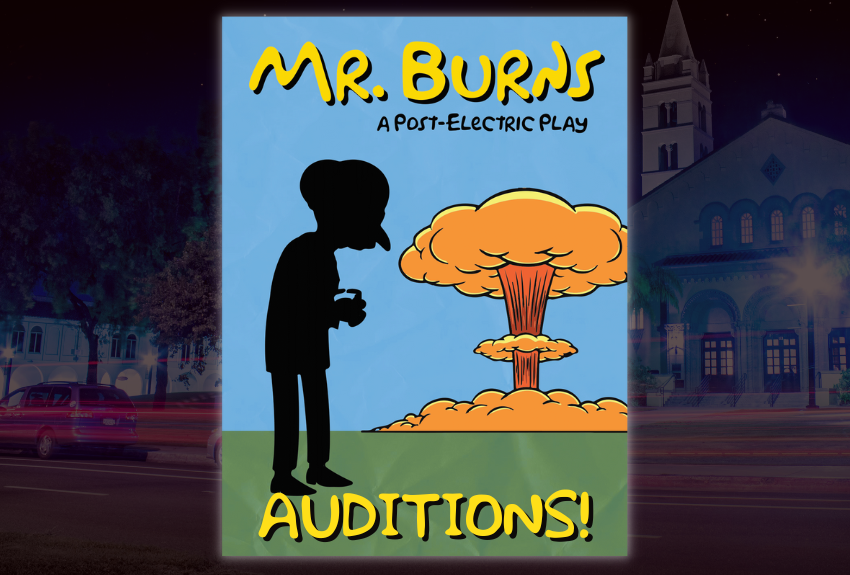 Mr. Burns, A Post-Electric Play Auditions
- Auditions are on Thursday, September 15th from 6:30pm-8:30pm
- Callbacks are on Friday, September 16th from 3:00pm-5:00pm
Character List
Matt: A bit of a nerd, passionate.
Jenny: Logical, with some leadership capability.
Maria: Nervous, adjusting slowly to the world.
Sam: Ex-military, has had some survival training.
Gibson: An outsider, just wants to fit in.
Colleen: Artistic director, has a 'vision'.
Quincy: New actor in the troupe, working hard.
Edna: Lead Chorus.
- There will be an ensemble that is double cast with the main cast. Everyone will perform in all shows.
- Mr. Burns will rehearse Mondays and Wednesdays from 7:00pm-9:30pm and Fridays from 3:30pm-6pm.
- The show performs on November 10, 12, 13, 17 and 18.
Here is the sign up link (you need to use a school email to access the document): hbapa.online/burns