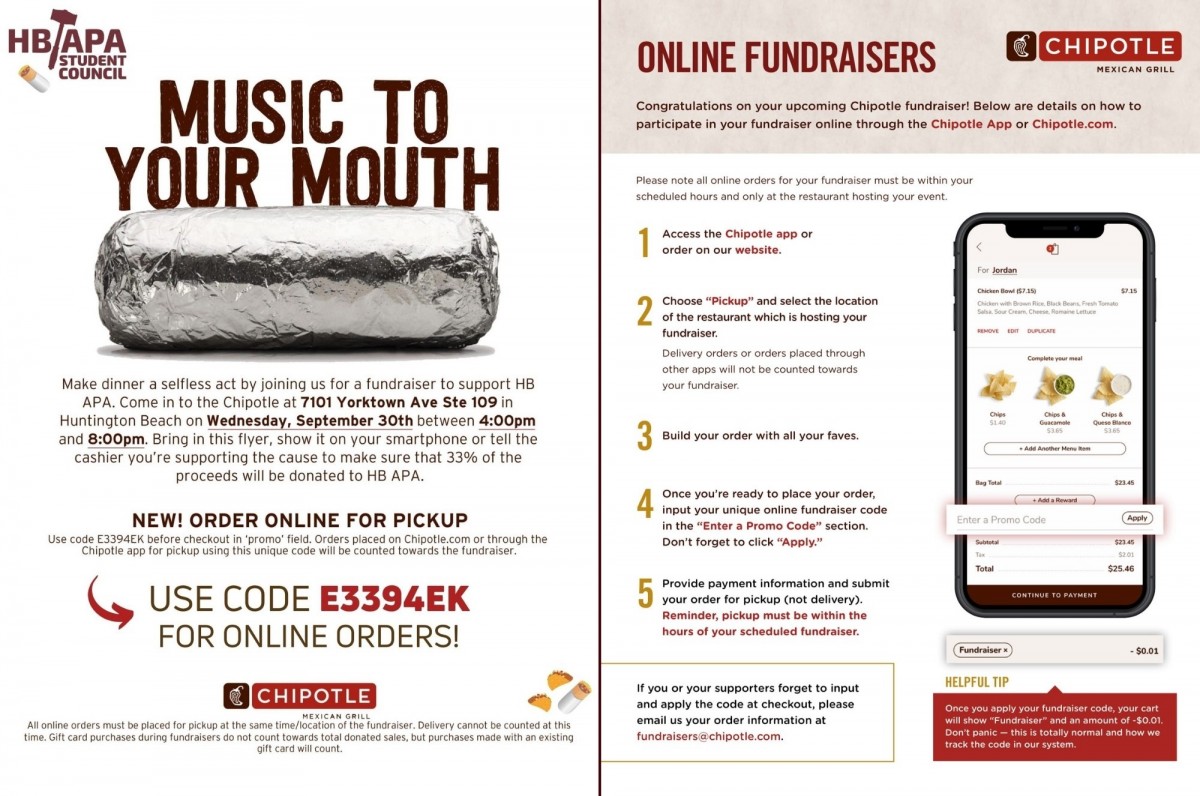 It's time for APA's Chipotle Fundraiser on Wednesday (9/30) – Order food from Chipotle in Seacliff Village Center from 4:00-8:00 PM, and APA gets 33% of funds earned back!
For this fundraiser, our supporters have the opportunity to order in-person or online. If you place an online order, use code "E3394EK" in the promo code section upon checkout. (To view full online ordering instructions, visit hbapa.online/chipotle-online-orders.)
If ordering in person, make sure you let the cashier know this order is for APA!
Chipotle Mexican Grill: 7101 Yorktown Ave, Huntington Beach (Seacliff Village Center)
Orders qualify for fundraiser only from 4:00-8:00 PM