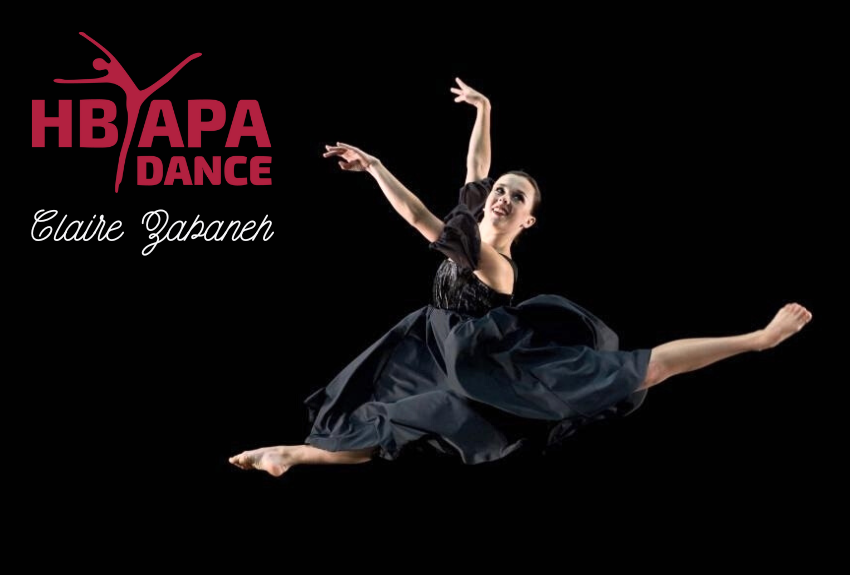 The Huntington Beach Academy for the Performing Arts (HB APA) is thrilled to announce the addition of instructor Claire Zabaneh to the APA Dance department.
Ms. Zabaneh comes to APA after instructing dance at El Modena High School in Orange Unified School District. She has earned a bachelor's degree from Chapman University, and holds a master's degree and physical education credential from National University. Ms. Zabaneh has additionally earned a certification in Career Technical Education through the Orange County Department of Education, where she taught dance, choreographed performances, and organized booster clubs.
With an extensive background in ballet, Ms. Zabaneh provides her students with a foundational dance education while utilizing a wide range of industry and teaching experience. As a company member of Akomi Dance, she has performed in numerous collectives, festivals, and invitationals throughout Southern California. She has also danced professionally with the Anaheim Ballet at LA Fashion Week, MUSEO, Downtown Disney, and The Grove.
Ms. Zabaneh prides herself on supporting her students' dreams of dancing, and provides a realistic approach to help them achieve their goals. She ensures her students receive career skills to support their confidence, presence, and self-discipline in any field they may choose.
APA welcomes Ms. Zabaneh to our Dance department, and cannot wait to see what she has in store for our students!