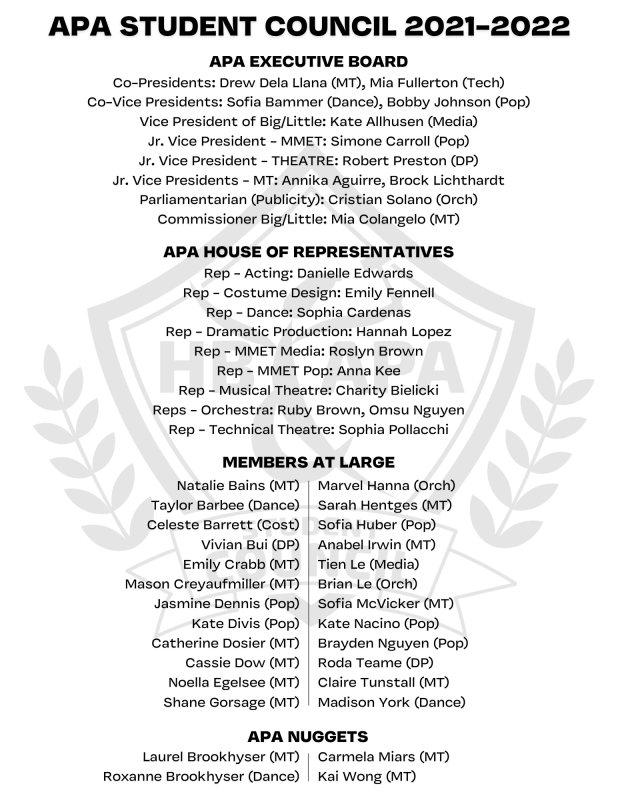 Congratulations, APA students!
Make sure you are signed up for Principles of Leadership (APA or ASB) to get 10 credits for APA Student Council this summer! Sign up here: https://hbapa.online/summer-school-2021.
Mark your calendars for the APA Council Pancake Meeting on June 24th at 10am-12pm at IHOP (18782 Beach Blvd in HB).
OTHER IMPORTANT DATES
APA Council Mock BBQ: August 17th at 12:30pm
APA New Student BBQ: August 20th at 12:30pm-3:30pm