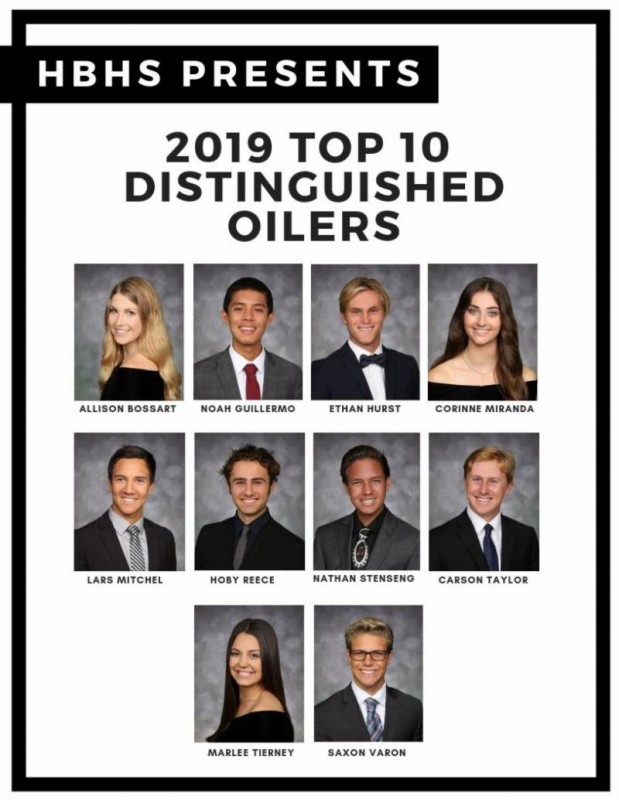 Each year, Huntington Beach High School recognizes the importance of rigorous instruction in preparing students for college and careers with the Distinguished Oiler Ceremony. The process of earning the distinction of Distinguished Oiler is not only an act of personal commitment, but one of pride, and is a testament to the hard work these students put in on a daily basis.
This year, APA is proud to announce that half of the Top 10 Distinguished Oilers are among our ranks!
Five APA students spanning four different departments have been recognized - each representing the eclectic talent and dedication to academic achievement that our students are known for. These APA graduates also earned their burgundy APA Honor Cords, which will be worn with pride on Graduation Day as a hallmark of their academic and artistic successes.
Please join us in congratulating the five APA students that have been recognized as Top Distinguished Oilers:
Allison Bossart - Musical Theatre
Hoby Reece - Dance
Nathan Stenseng - Orchestra
Carson Taylor - Acting
Marlee Tierney - Musical Theatre