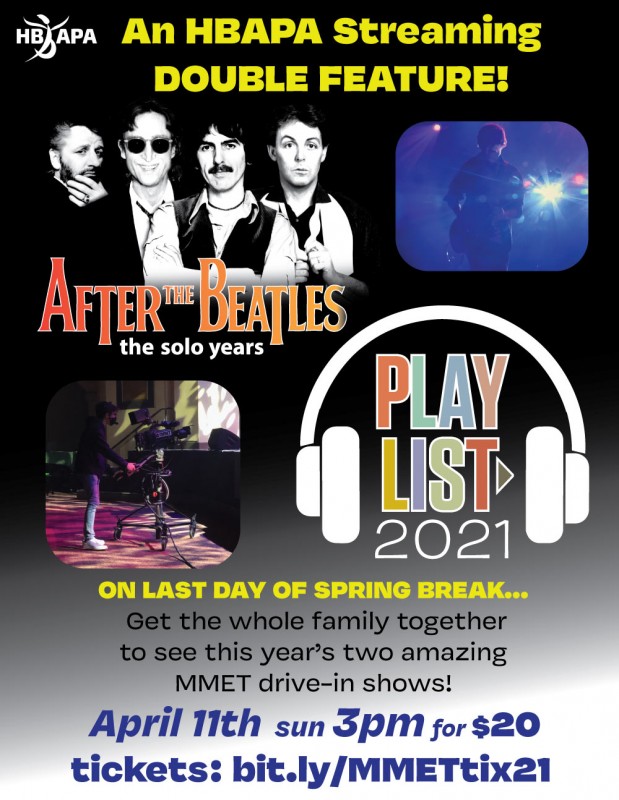 Celebrate Spring THIS WEEKEND with an APA Double Feature Streaming Event!
Get your $20 streaming access through the link below:
https://hbapa.online/double-feature
The money raised from this Double Feature will help fund production costs for MMET's RetroFestival - which comes to the HBUHSD Auditorium on May 6-8!
PLEASE NOTE:
Tickets may be purchased by CREDIT CARD ONLY through the link above (Visa, Mastercard and American Express accepted).
The Double Feature streaming link will be sent by noon on the day of the event - APRIL 11th.
The streaming link is good for 24 HOURS, so take your time and enjoy the (double) show!