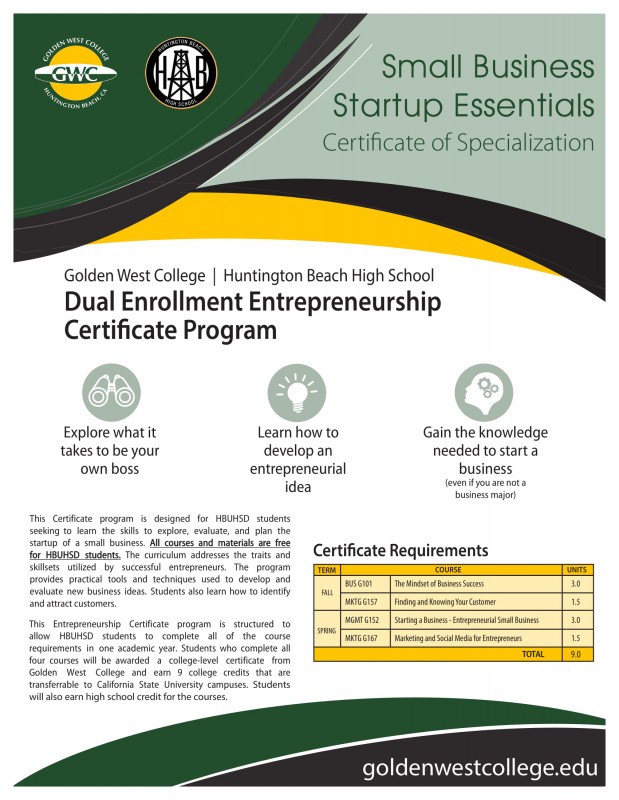 APA students - here's a new, exciting opportunity for the 2019-2020 school year!
Golden West College and HBUHSD are offering a dual enrollment Entrepreneurship Certificate Program. This program is focused on gaining a business perspective and providing practical tools and techniques to help develop a business idea - an amazing way to learn how to monetize your artistic talents! This is open to any HBUHSD student, and will be taught on the APA/HBHS campus by former MMET Guild president Bern Baumgartner. Mr. Baumgartner will be customizing this certificate program to APA students and bringing in guest speakers tailored just for you.
Participating students will earn high school credits (20 elective credits), college units (9 units), and a certificate upon completion of the program. Best yet, the class and materials are FREE for HBUHSD students!
Time: Tuesday & Thursday from 6:00 PM - 7:10 PM
INTERESTED? Please complete this short Google Survey, so that more information can be sent your way.