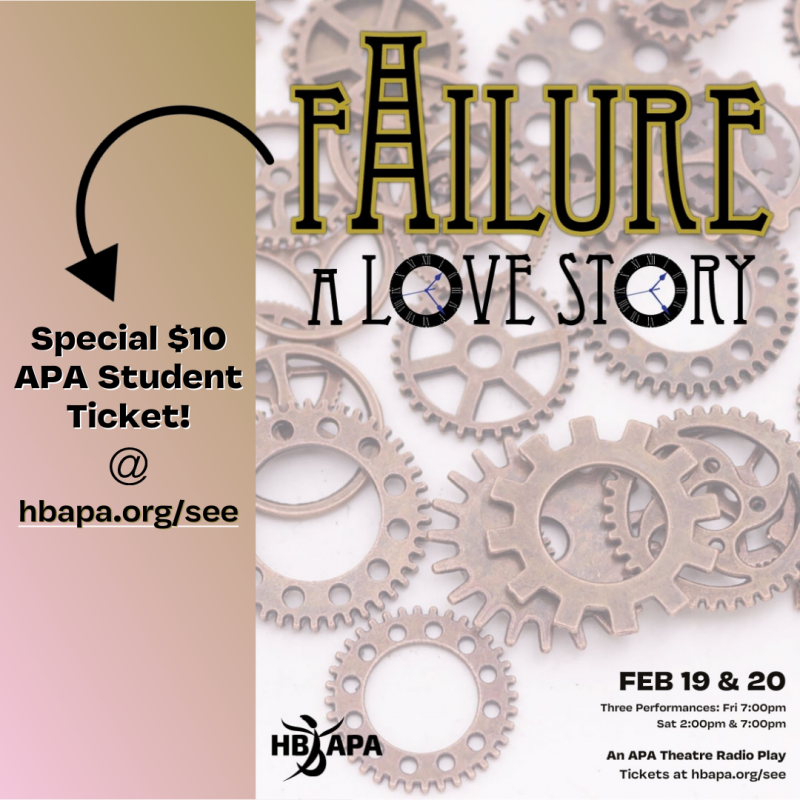 Picture this…you've journeyed back to yesteryear—you and your closest confidants have huddled 'round the old family radio as you listen to a compelling, humorous, and heartfelt radio play. You laugh, you cry…you travel to another place as this whimsical tale takes you on an audio-centered journey!
Use your ears this weekend and join our APA Theatre Department for Failure: A Love Story this Friday at 7pm and Saturday at 2pm and 7pm.
APA students can get a special $10 ticket to the radio show - get yours before they sell out at hbapa.org/see!