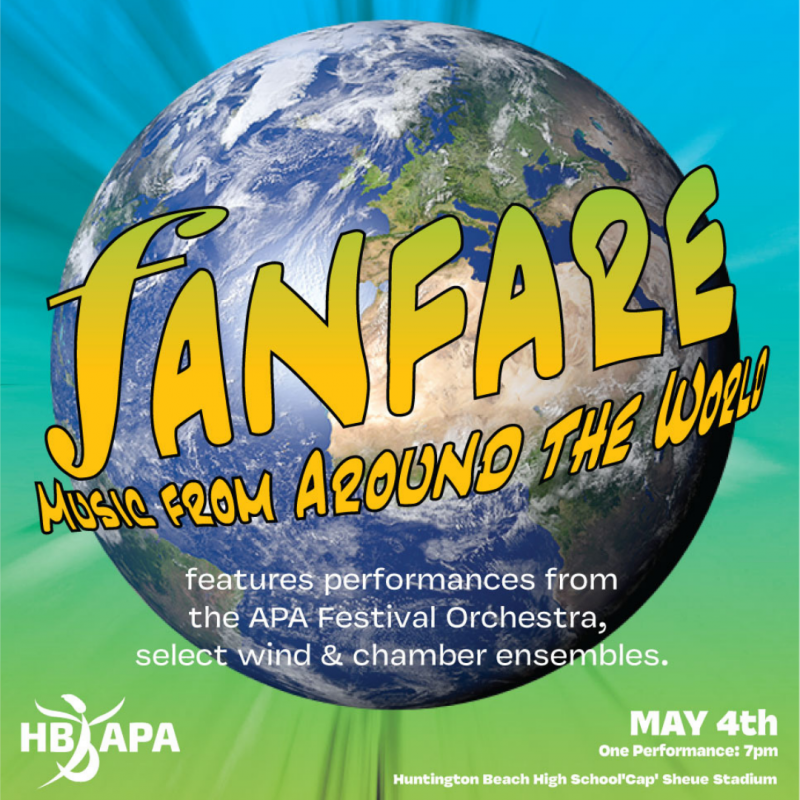 FANFARE 2021 comes to the HBHS Stadium for ONE NIGHT ONLY on Tuesday, May 4th at 7:00pm!

This year, our APA Orchestra students are celebrating music from around the world with this special "one world through music" performance.
Tickets are $10 for general admission and $15 for special VIP seating (comes with gift bag!).
GET YOUR TICKETS TODAY AT https://www.hbapa.org/see!