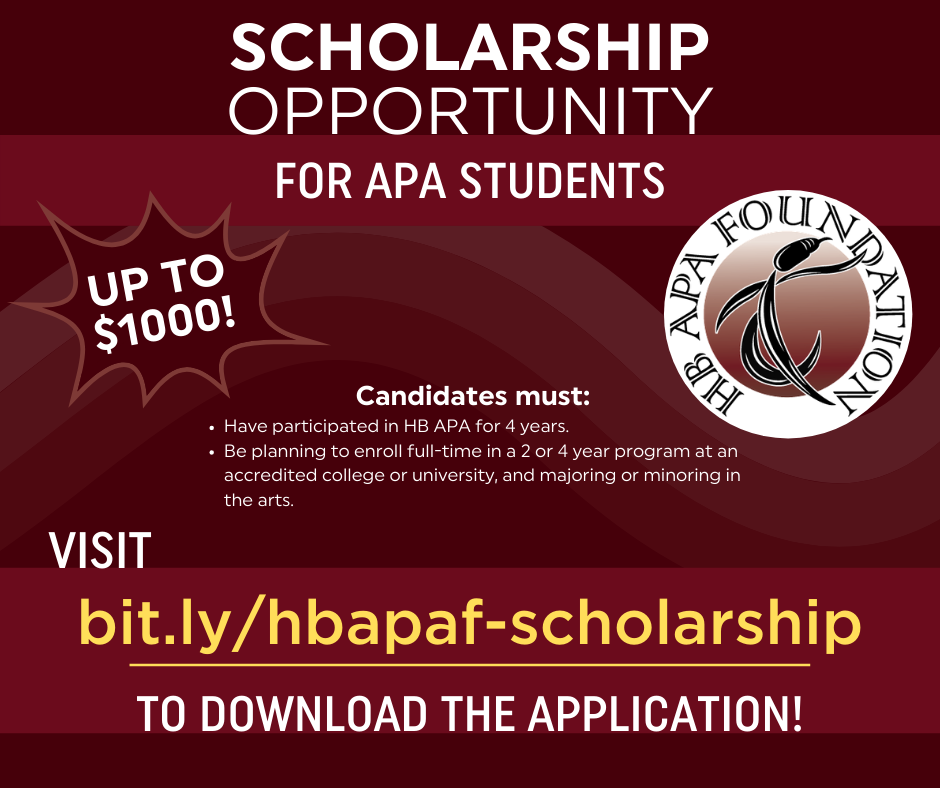 The HB APA Foundation is ready to award scholarships to some very deserving students! Looking to apply? Download the application at bit.ly/hbapaf-scholarship and submit it by APRIL 21, 2020!
Individual scholarships will be awarded for up to $1000 for students attending 4-year colleges, and up to $500 for students attending 2-year colleges (or minoring in the arts at a 4-year college).
Candidates for the HBAPA Foundation Scholarship must:
Have participated in HB APA for 4 years.
Be planning to enroll full-time in a 2 or 4 year program at an accredited college or university, and majoring or minoring in the arts.