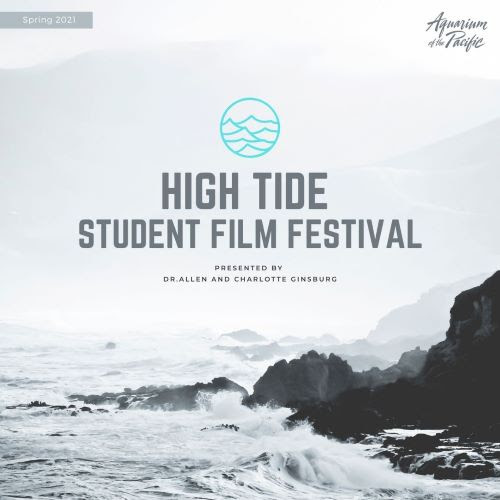 The Aquarium of the Pacific is launching its first High Tide Student Film Festival for SoCal students in grades 9-12. Students will have the opportunity to win cash prizes and awards and participate in a virtual Film Screening and Awards Ceremony on June 2, 2021!
During their spring semester, students can create their 2-3 minute video on their own (or through a small team of up to four other high school students). Applicants can choose from one of three topics: Responsible Seafood, Thriving in a Changing Climate, and The Ocean and Me.
Three winning films will be selected from each category. Cash prizes are $2,000 for the Gold Award, $1,500 for the Silver Award, and $1,000 for the Bronze Award.
Applications and film submissions accepted March 15-April 13, 2021. Please visit aquariumofpacific.org/hightide for more information.