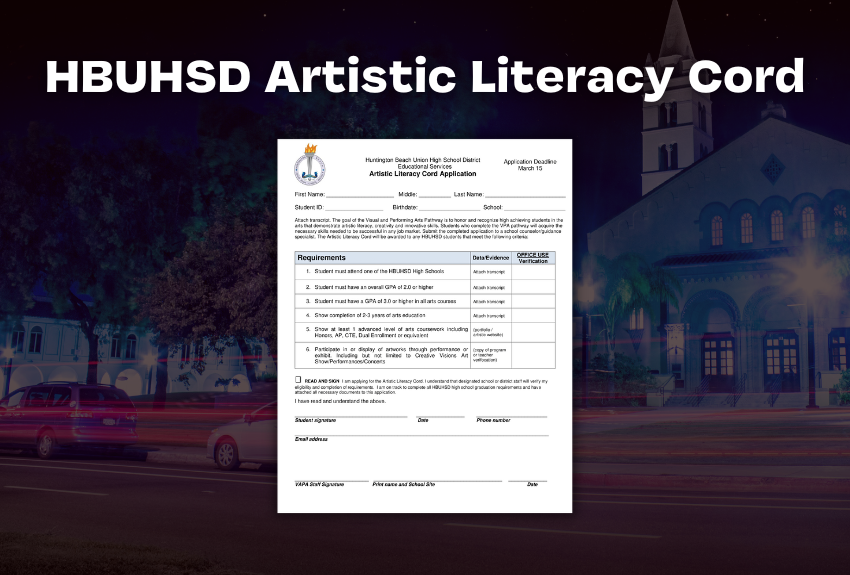 Huntington Beach Union High School District Artistic Literacy Cord
Our District is offering an Artistic Literacy Cord to high achieving students in the arts - which many of our APA students already are!
This Artistic Literacy Cord is given to students in the Visual and Performing Arts Pathway who display artistic literacy, creativity, and innovative skills.
Many APA students are eligible to earn this cord!
Download and submit the simple application by WEDNESDAY, MARCH 15TH:
hbapa.online/arts-literacy