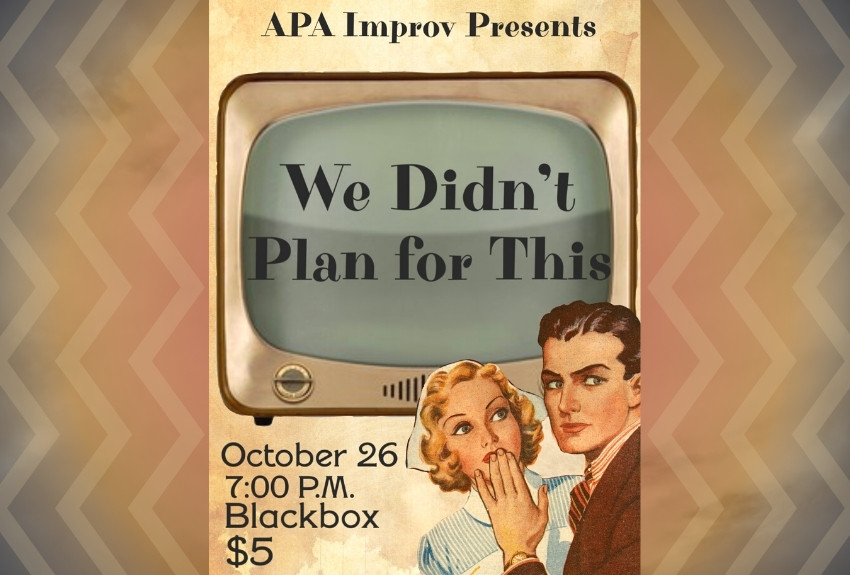 The Toledo Comedy Club presents: WE DIDN'T PLAN FOR THIS - an APA Improv Comedy show!
Catch it on Tuesday, October 26th at 7pm in the APA Studio Theater (Black Box). Tickets are $5 at the door.
Aside from side-splitting, spur-of-the-moment comedy, catch MMET's Otis as the official house band for the night. It's going to be an interdepartMENTAL night of comedy and music!