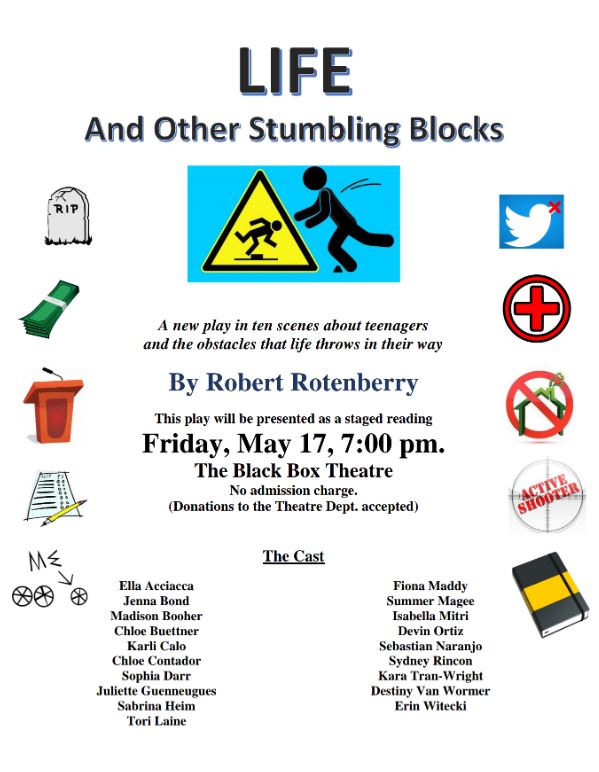 Come view this staged-reading of a play by Acting's own Robert Rotenberry!
"A play in 10 scenes ?about teenagers and the obstacles that life throws their way."
See it on Friday, May 17, at 7 PM in the APA Studio Theater (Black Box). Admission is FREE - any donations to Acting department are kindly accepted!