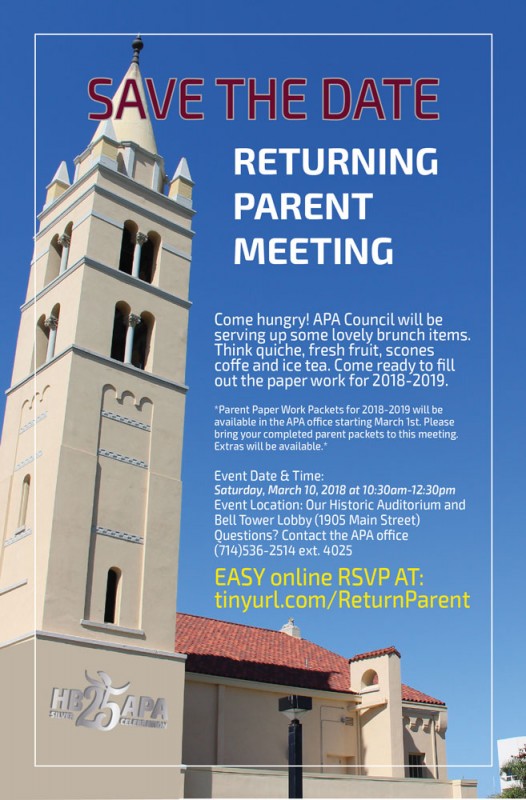 Saturday, March 10th at 10:30am
Please SAVE THE DATE and R.S.V.P. for the APA Returning Parent Meeting. Make sure to come hungry because APA's Student Council is serving up some yummy brunch items. Think quiche, fresh fruit and scones. Come ready to fill out the paperwork for 2018-2019 and hear what's new from our Artistic Director, Diane Makas, Our APA Administrator, Stacy Robison and APA Supervisor, Susan West.
Here is the link to R.S.V.P:
FYI: Parent packets for 2018-2019 will be available in the APA office starting March 1st.