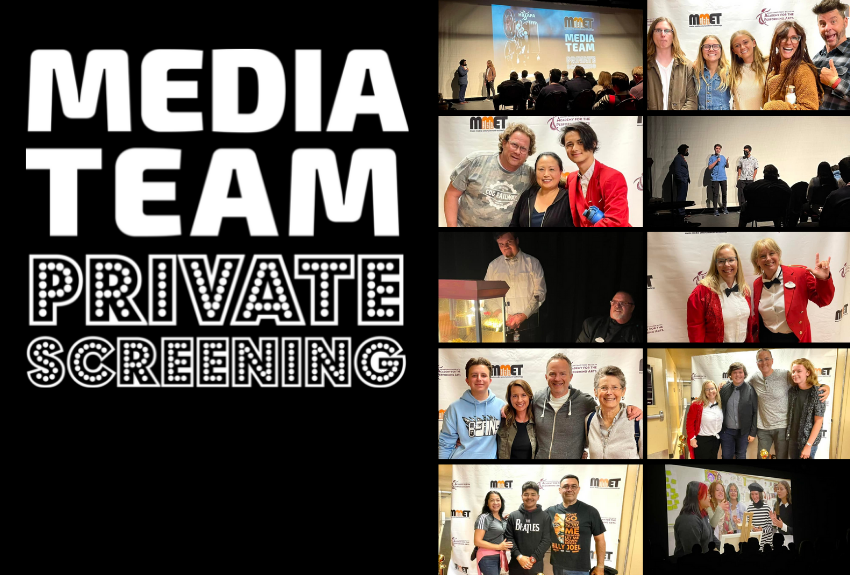 Thank you to everyone who made it happen!
We saw the premiere of so many excellent MMET Media films, music videos, and animations. The students walked the red carpet and the snacks were delicious.
A very special thank you to April Sharp, April Franks, Ken Gordon, and all of the MMET Guild for their help in making this show a success!