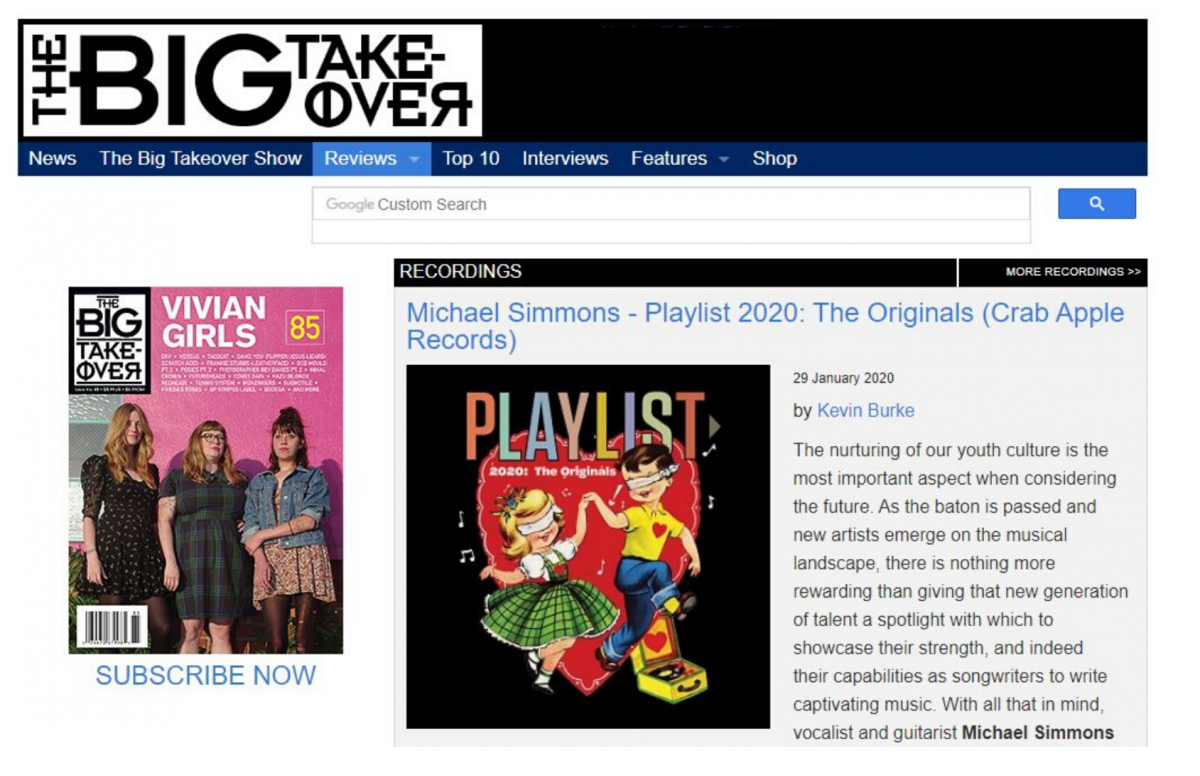 Playlist 2020 is just around the corner (Feb 14 & 15), and MMET's album of original music just got covered by The Big Takeover music magazine! Since 1980, The Big Takeover has been covering the biggest independent and alternative artists in the world, and now our very own MMET students (with songs produced by APA instructor Michael Simmons) have been featured in it!
Kevin Burke, author of the article on the Playlist 2020: The Originals album, states: "The future is no longer unwritten, it breathes in every riff and melody here."
We can't help but agree. Congratulations to Mr. Simmons and our MMET department, and a huge thank you to The Big Takeover for sharing our talented, young artists' music with the world!
TO READ THE FULL ARTICLE, CLICK HERE!
TO LISTEN TO PLAYLIST 2020: THE ORIGINALS ALBUM, CLICK HERE!