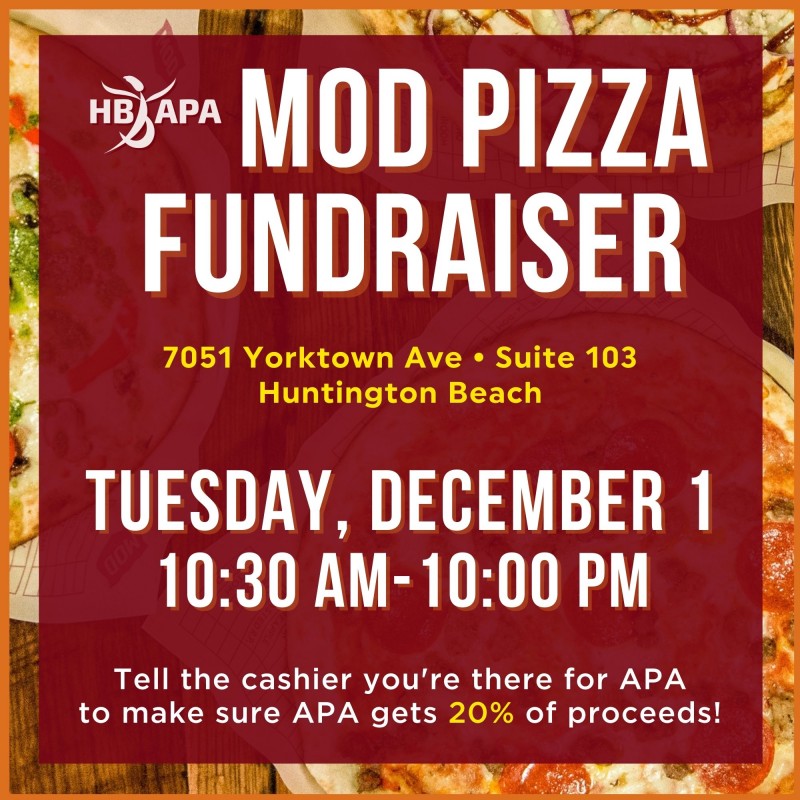 Join APA at MOD Pizza in Huntington Beach on December 1st (Giving Tuesday) for a delicious pizza-tastic fundraiser!
Order from MOD Pizza (7051 Yorktown Ave, Huntington Beach) from 10:30 a.m.-10:00 p.m. on December 1st, and MOD Pizza will donate 20% of proceeds back to APA!
Remember to mention that you're there for APA before you begin your order!