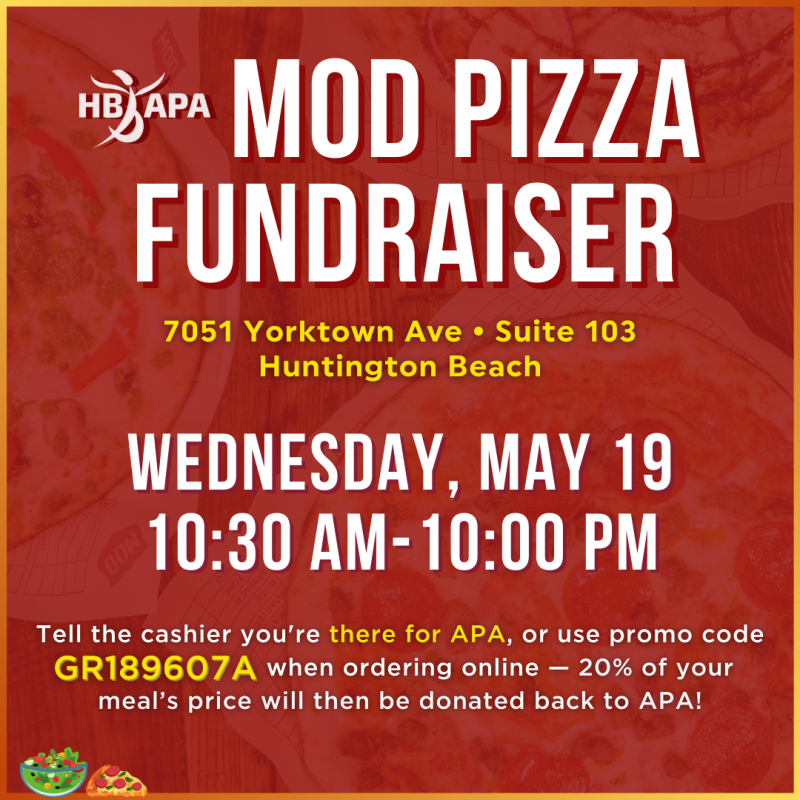 Join APA at MOD Pizza in Huntington Beach on Wednesday, May 19th for a delicious pizza (and salad) fundraiser!
Order from MOD Pizza (7051 Yorktown Ave, Huntington Beach) from 10:30 a.m.-10:00 p.m., and MOD will donate 20% of proceeds back to APA!
Mention APA before ordering (or use promo code "GR189607A" when ordering online) to ensure participation!

Help APA support our beloved local business, MOD!