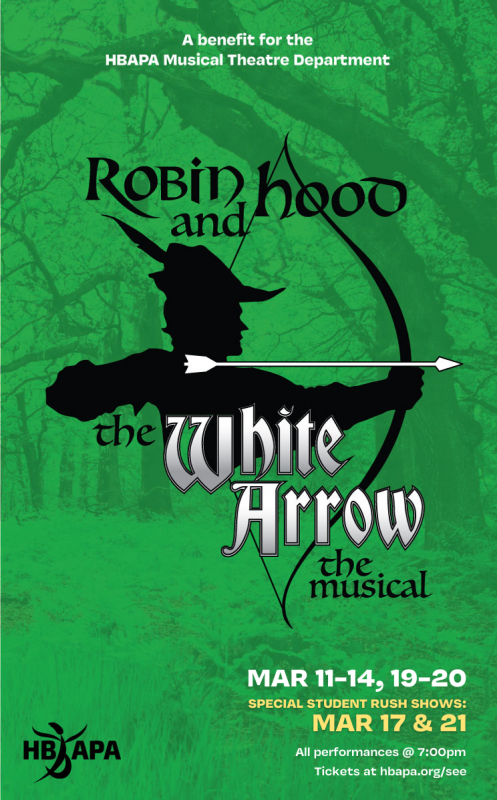 APA Musical Theatre will present two showings of ROBIN HOOD AND THE WHITE ARROW this week: 3/19 & 3/20!
And this just added: TWO SPECIAL STUDENT RUSH SHOWS on 3/17 & 3/21 (with $10 tickets for students 30 mins before showtime)!
All shows at 7pm, with tickets available at http://hbapa.org/see.

Check out the live virtual auction for APA Musical Theatre: https://one.bidpal.net/robinhoodauction/browse/all
And view the promo video for this fun-filled performance: https://www.youtube.com/watch?v=eGHCiTyhLlw