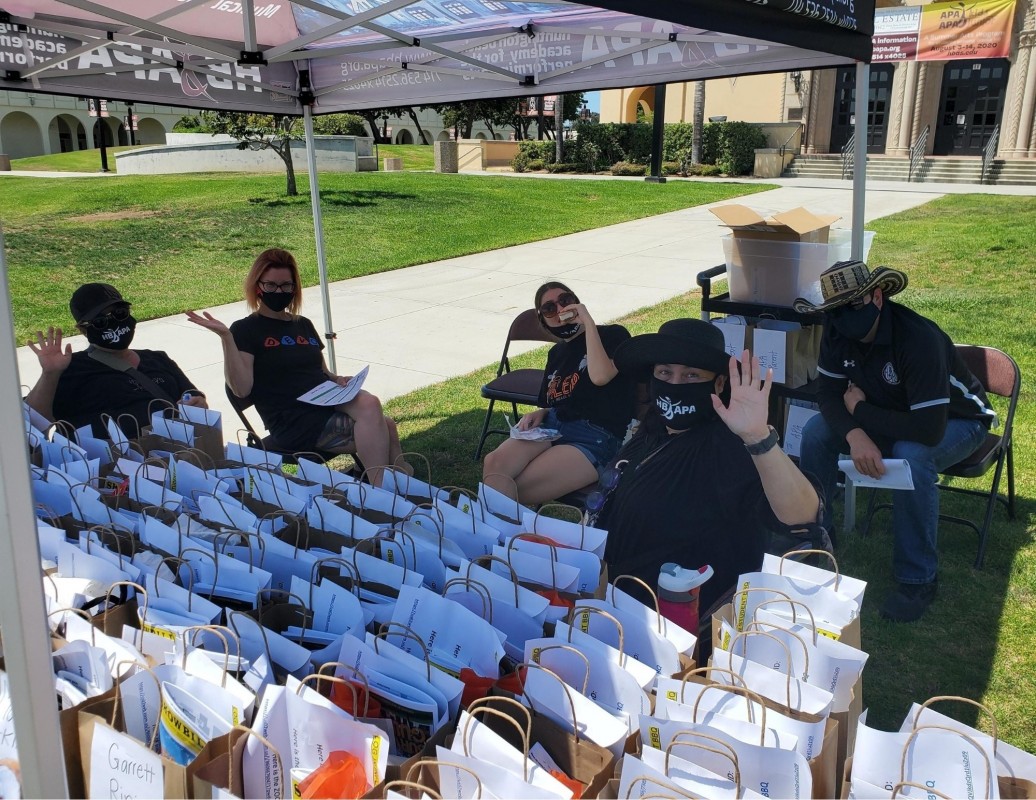 ACTION SHOT FROM FRIDAY: Our APA staff was ready for new students and their families to begin driving thru to pick up their New Student BBQ Grab Bags!
APA Student Council put together some marvelous goodies along with valuable new student info for the Virtual BBQ on Friday (8/21).
If you're a new APA student and have yet to pick up your grab bag, stop by the APA Office TOMORROW (8/18) between 11am-1pm. Simply call the APA Office when you're outside the M Building doors, and we'll hand your bag off to you!
APA Office: (714) 536-2514 ext. 4025